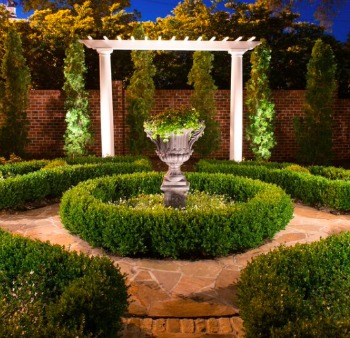 Outdoor Lighting Perspectives provides professional lighting services for homes and businesses. Whether your interest lies in appearance, safety, or both, we can provide what you are looking for. Whether you want to illuminate your home, lawn, garden, or pool area, our lighting technicians can design a lighting system that utilizes the best equipment we have, and meets your unique requirements.
While some lighting companies may say any old light will do, we have higher standards. At Outdoor Lighting Perspectives, we believe in giving our customers the very best in low voltage for outdoor lighting. These lights provide maximized service and durability.
LEDS: BRIGHTER AND BETTER
While normal light bulbs can shine for 2,000 to 3,000 hours before burning out, LED lights, like ours, can illuminate your home or business for up to 50,000 hours before they need to be replaced. This low voltage outdoor lighting longevity can cut your electrical costs significantly. Additionally, LED lights shine much brighter than standard bulbs. With Outdoor Lighting Perspectives, you can supply more light to your landscape or buildings for a longer period of time.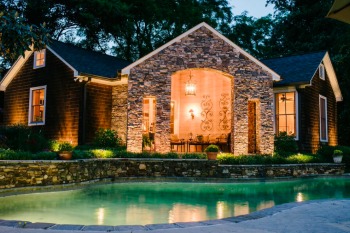 OUTDOOR LIGHTING MAINTENANCE
We don't stop at supplying the lights and installation; the Outdoor Lighting Perspectives one-year maintenance plan is designed to keep you worry-free when it comes to upkeep on your system. This plan includes replacing any damaged wiring, plant trimming or adjustment, and a full swap-out of all bulbs.
If you've already installed a lighting system though another company, don't worry; we'll still be happy to come do an inspection and perform any service that needs to be done. Additionally, we can retrofit or replace your existing system with our low voltage outdoor lighting.
OUR COMMITMENT TO YOU
With our lighting systems, you don't have to sacrifice quality for ease of use; we offer both simultaneously. There is nothing better than saving time and energy, while at the same time getting more for your investment. For high-quality, low-voltage & LED outdoor lighting fixtures, look no further than Outdoor Lighting Perspectives.