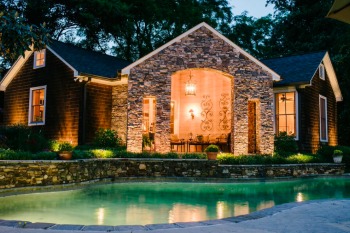 Outdoor lighting isn't just our job – it's our passion. At Outdoor Lighting Perspectives, we are always coming up with new, innovative ways to show off the beauty of the outdoors. Explore our residential lighting design ideas to get inspiration for your next adventure.
Bring the Inside Out
Many of our contemporary lighting fixtures are designed to look like stylish indoor lighting. Pendant lights, drop lights, and even modern floor lamps can be used to create stunning outdoor entertainment spaces that look chic and unique. If you have a specific design aesthetic you want to accomplish, you may look for inspiration from within your home.
Consider Safety and Security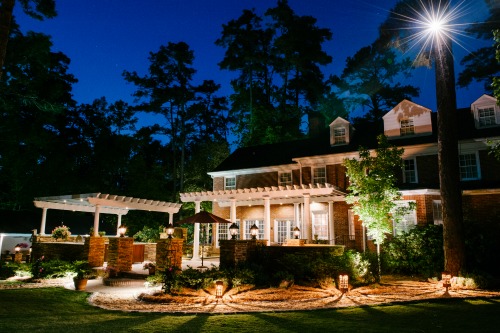 You don't have to sacrifice safety for style. You can get the best of both worlds. Our powerful LED path lights will help guests navigate to your home or through your backyard even after the sun goes down. Your landscape and architectural lighting can double as security lighting for your property, ensuring that you stay safe from wandering intruders. Protect your family and celebrate your home at the same time.
Set the Tone for Your Home
What "tone" do you want your outdoor spaces to have? Fun and exciting? Quiet and relaxing? Whether you want to host a fabulous pool party or enjoy a peaceful outdoor oasis, we can create it for you with a custom lighting system. We also offer fully adjustable lighting solutions that allow you to change the tone of your space to fit your needs at the time. Learn how we can help you build the perfect environment.
Remember: Less Is More
With residential lighting, it's not always about getting the brightest lights or the biggest lighting fixtures. The goal here is to subtly accentuate the best features in your outdoor spaces. In many cases, simple lighting is much more effective than extravagant light displays. Our lighting designers will work with you to get maximum results from minimal lighting, saving you money and maintenance along the way.
Contact Outdoor Lighting Perspectives at 800-447-1112 to discuss even more residential lighting design ideas.