Illuminate Your Outdoor Life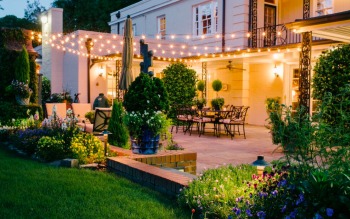 Turn your house into a home from the outside in. With the residential outdoor lighting solutions we offer at Outdoor Lighting Perspectives, you can transform your backyard, deck, pool, or patio into a stunning display fit for entertainment or relaxation. Create the perfect outdoor space for you and your family to enjoy. We're happy to be along for part of the ride.
Custom Residential Outdoor Lighting
Your outdoor space is truly one of a kind. We want to highlight its best features. At Outdoor Lighting Perspectives, we don't believe in cookie-cutter lighting kits and one-size-fits-all designs. We focus on designing the perfect lighting system for your specific needs. From casual accent lighting to fully adjustable outdoor displays, we will highlight your home in a whole new way.
Types of Outdoor Lighting
• Deck Lighting
• Patio Lighting
• Landscape Lighting
• Outdoor Path Lighting
• Low Voltage Lighting
• Pool and Pond Lighting
• Simulated Moonlight
• …and More!
Contact Outdoor Lighting Perspectives today at 800-447-1112 to speak with a residential outdoor lighting designer near you.
A Full-Service Outdoor Lighting Company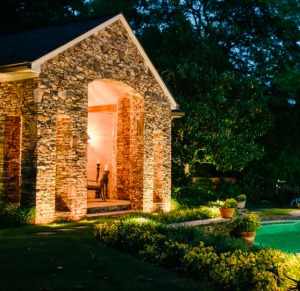 Outdoor lighting isn't just a specialty for us – it's all we do. While other companies that install lights get pulled in a million directions, we put all of our energy into illuminating your outdoor space. Whether you need a simple lighting adjustment or a complete installation, we are a full-service outdoor lighting company you can count on.
When you work with Outdoor Lighting Perspectives, you get…
• Personal service from a team of passionate, caring lighting designers
• Free design demonstrations to show off your lighting plan before installation
• Low voltage lighting solutions that light your home without bursting your bills
• Complete installation with meticulous attention to details
• Nighttime adjustments to make sure every light is in the perfect place
• Superior craftsmanship from the best lighting installers in the business
• Proactive maintenance to keep your lighting looking its best
Experience the passion in person. Give us a call today at 800-447-1112 to schedule a meeting with our residential outdoor lighting designers. The consultation is free, and your satisfaction is 100% guaranteed.