Leominster residential landscape lighting
Residential Landscape Lighting Near You!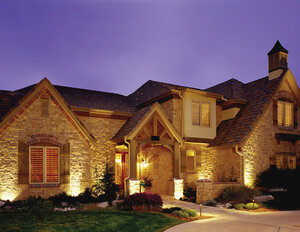 Revamp your home with the power of multi-functional outdoor lighting. When you see homes that have exterior illumination, what comes to mind? Prestige? Safety? Beauty? As someone on the outside looking in, it's easy to make assumptions about a homeowner and their property from the onset. The great thing about outdoor lighting is that it can paint a picture for visitors and give them a positive first impression of your home without you having to spend an excessive amount of money. Many local homeowners are discovering the benefits of adding professional landscape lighting to their property.
Schedule your outdoor lighting design consultation here!
Outdoor Lighting Ideas for Your Home
Whether they are looking to add safety to dark pathways, or want to create a more attractive backyard with Edison bulb string lights, Outdoor Lighting Perspectives of Leominster-Worcester can help you achieve your goals with our professional designer and techs! Some design elements you can use for your property:
Landscape lighting
Deck lighting
Backyard lighting
Curb appeal lighting
Tree lighting
Garden bed lighting
Pathway lights
Motion activated lights
And much more!
Outdoor Lighting Perspectives of Leominster-Worcester wants to partner with you to develop a landscape lighting program that will wow your guests from the start. Not only that, but with our help, you'll get long-lasting and premium outdoor lighting solutions that deliver security and safety and could even increase the value of your property. Our outdoor landscape lighting service pros in Leominster, MA, are ready to partner with you to give you the lighting you've always wanted.
The benefits of working with our Leominster exterior lighting designers include:
Stunning nighttime demonstrations so you can see exactly what you're getting
Accurate and upfront estimates to help you budget appropriately
Industry-leading warranties that cover many of our products for their lifespan
Automated exterior lighting solutions that allow you to control settings from your smart devices
Convenient Residential Outdoor Lighting Process
As a locally owned and operated outdoor lighting company in Leominster, we are backed by a brand with over 25 years of experience. As a result, you get individual care and attention from industry-trained professionals who will support you from beginning to end.
Our residential landscape lighting process includes: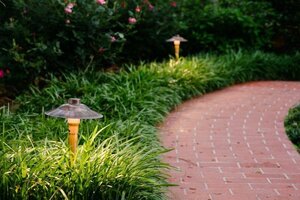 Making the initial connection by requesting a free consultation with one of our qualified team members
Discussing your preferences, style, budget, and event during the consultation and allowing us to make recommendations to enhance your ideas
Receiving a design proposal that includes exterior lighting services and installation pricing and incorporates all your wants and needs
A 12-month free maintenance plan that helps ensure your lighting is working at optimal levels and there are no issues
This entire process is developed with your convenience in mind. We never make a move without your approval first or consulting you. With our expert landscape lighting installation professionals on your side, you get control over the visual aesthetic you want others to fawn over.
For more information about your lighting services and installation procedure, don't hesitate to call (978) 363-6848.