Free Outdoor Lighting Demonstration in Atlanta
Atlanta's premiere outdoor lighting company providing nighttime lighting demonstrations!
If you are looking to transform your home, but you are not sure you want to commit to a full system before you buy, Outdoor Lighting Perspectives of NW Atlanta offers a free, full nighttime demonstration for your Atlanta home! We are committed to your happiness with the final product, and we won't complete a project until you're completely satisfied!
Request your free outdoor lighting demonstration here!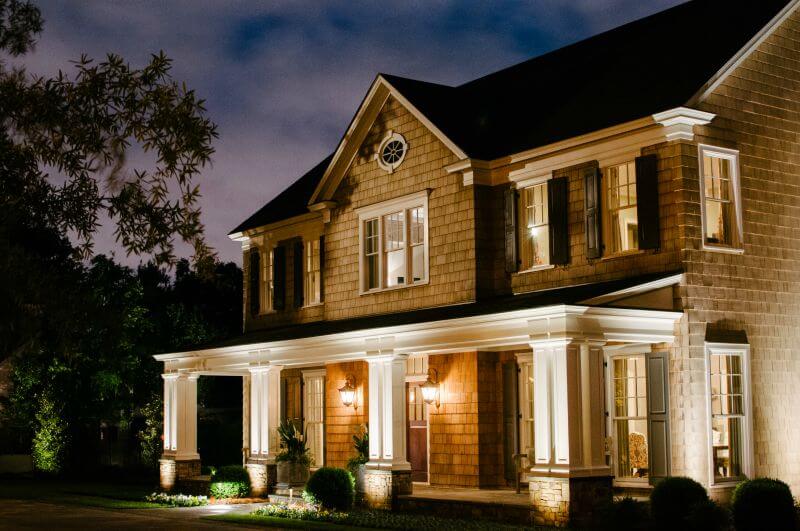 Our team at Outdoor Lighting Perspectives of Northwest Atlanta is looking forward to performing your complimentary consultation. Here's a preview of what you can expect:
Our Demonstration Process:
ARRIVAL to your home at your convenience. We will arrive at your home at the agreed upon time, usually in the late afternoon or early evening. This allows us to evaluate your property in daylight but set up the demonstration
so you can see its full effects in semi-darkness.
INTRODUCTION to discuss your the design. We will sit down with you inside your home to hear your goals: How will you use your lighting system? What do you want it to bring to your home and landscape?
What do you expect from an outdoor lighting company? While you review our company credentials, we will set up lights around your property.
LIGHTS get set up. Come outside – and see the difference a professional outdoor lighting system makes! We'll tour your property together and make adjustments as needed. If you want something changed, tell us; our goal is for the design to reflect exactly what you want. The light fixtures we use in our demonstration are identical to the ones we install, so what you see here is precisely what you'll get after the installation.
AFTER the Demonstration - Finally, we'll head back inside to note what we designed for your home and talk about next steps. If you love the effect, we will set your installation date. Above all, know that we welcome your questions and input at any time. We want your partnership with us to be the finest home improvement experience you have ever had. See a real outdoor lighting demonstration below!
Before Demonstration: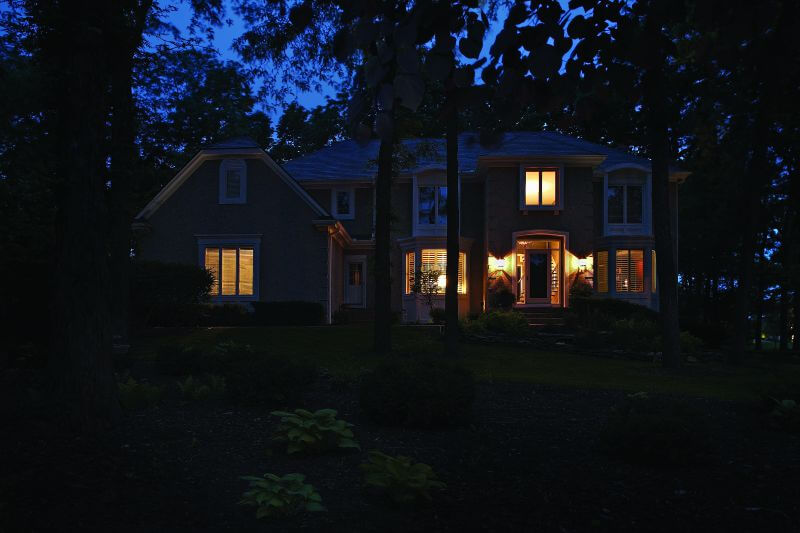 After demonstration: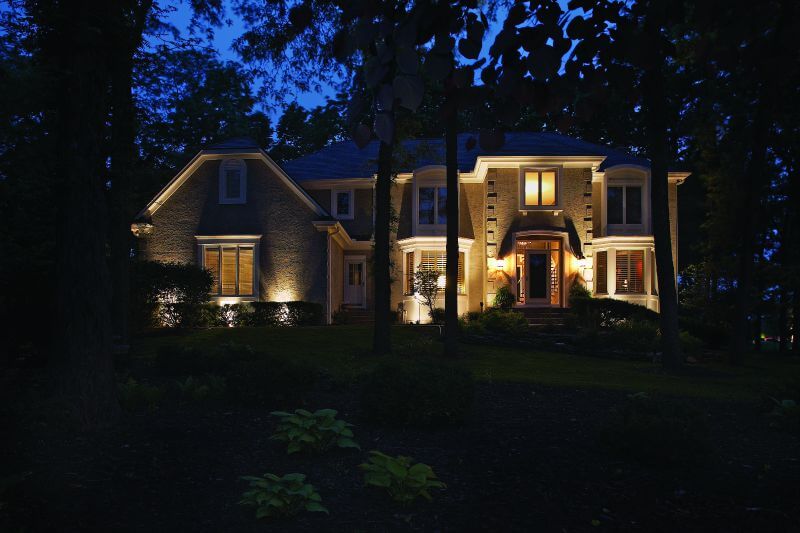 Why Choose Outdoor Lighting Perspectives of NW Atlanta?
OLP has been in business for over 20 years because we're more than just an outdoor lighting company. We believe in putting the customer first in everything we do! Because we specialize in this service we are able to quickly and efficiently help you transform your Atlanta home with gorgeous outdoor lighting! And our maintenance plans will help to ensure you can enjoy your new lighting system for years to come!
Call (770) 308-8390 today to get stared with Outdoor Lighting Perspectives of NW Atlanta!