Palm Springs Commercial Outdoor Lighting
Professional Hospitality Lighting from Outdoor Lighting Perspectives of Palm Springs
Outdoor Lighting Perspectives of Palm Springs is a full-service outdoor commercial lighting company serving Palm Springs and the surrounding areas. We specialize in designing, installing, and maintaining custom outdoor lighting systems for commercial properties and businesses of all kinds, including hotels, neighborhoods, restaurants, retail spaces, and more.
Schedule your free outdoor lighting consultation today!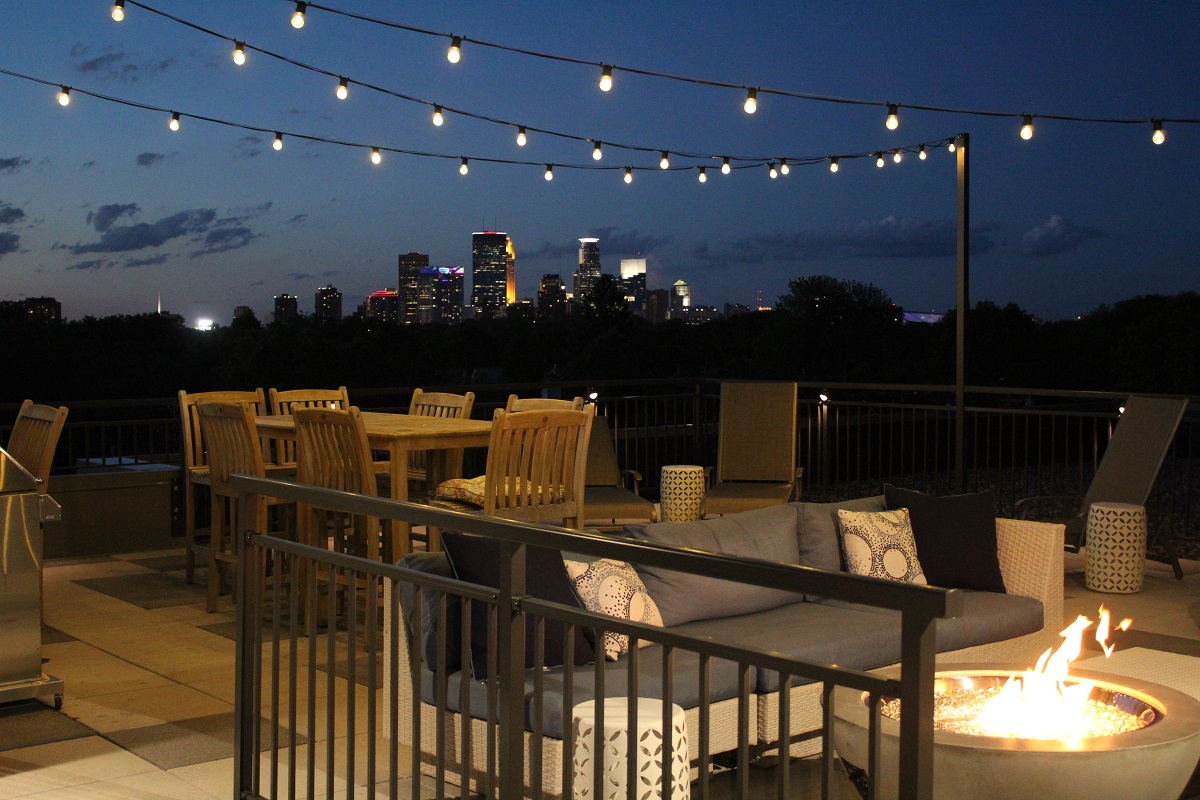 Safety. Having proper lighting around your stairs, walkways, parking lots, and driveways is one of the best ways to keep your employees and customers safe after the sun goes down. Lighting helps prevent trips and falls, and it makes your property safer to navigate at night.
Security. Outdoor lighting has also been shown to be a highly effective crime deterrent. Businesses without outdoor lighting are more likely to be targeted at night, and we can work with you to design an outdoor business lighting system that will address all of your security concerns.
Ambiance. Businesses that are beautifully lit during the evening are all the more likely to attract customers. If you're a restaurant with a gorgeous patio but no outdoor lighting, people aren't going to want to sit outside and eat while shrouded in darkness. Our lighting designers can design a system that will make your business look even more beautiful at night than it does during the day by highlighting plant life, showcasing architectural details, and creating stunning shadows.
We use low-voltage LED lights that are energy efficient and still give you the high-end look you want, so you won't have to worry about huge spikes in your energy costs from your new outdoor lighting system.
OUR PROCESSfor outside commercial lighting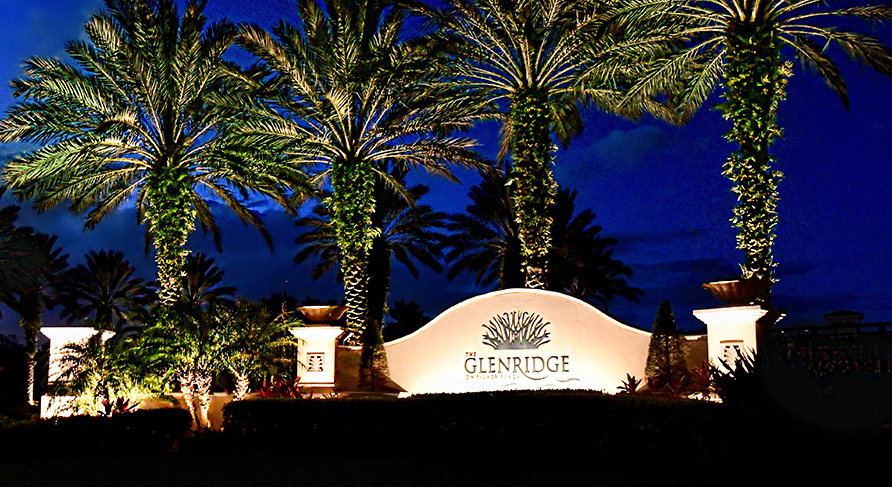 At Outdoor Lighting Perspectives of Palm Springs, our process begins with a free in-person consultation. Our outdoor commercial lighting experts will walk through your entire property with you so that you can point out any areas you want to highlight or tell us about any safety and security concerns you may have.
Next, we'll set up an evening lighting demonstration, so you can get a feel for how dramatically outdoor lighting can transform your Palm Springs business. Once we settle on a design, our technicians will get to work installing your new system. When they're done, we'll do a final walkthrough with you to make sure everything is exactly as you expected. You'll even get free maintenance on your entire system for a year, and we're always available to answer any questions you may have.
Contact Us today to set up your free consultation and lighting demonstration, and see what Outdoor Lighting Perspectives of Palm Springs can do for your business!