Palm SpringsOutdoor Lighting
The Best Residential Outdoor Lighting Company NEar You!
Dazzle your neighbors with desert lighting from OLP! At Outdoor Lighting Perspectives of Palm Springs, we're firm believers that a home can transform into a work of art with the help of outdoor desert modern lighting. This is why we offer complimentary nighttime demonstrations. With our no-obligation, nighttime demonstrations, you'll be able to see your home in lights and experience the impact of outdoor lighting before you become an Outdoor Lighting Perspectives of Palm Springs client. When you're ready to upgrade your home's exterior, call OLP for our free design consultation, demonstration, and variety of outdoor lighting fixtures to choose from! Find out more why we're the best outdoor lighting company in Palm Springs!
Request your free outdoor lighting design consultation today!
What are the Benefits to Outdoor Landscape Lighting?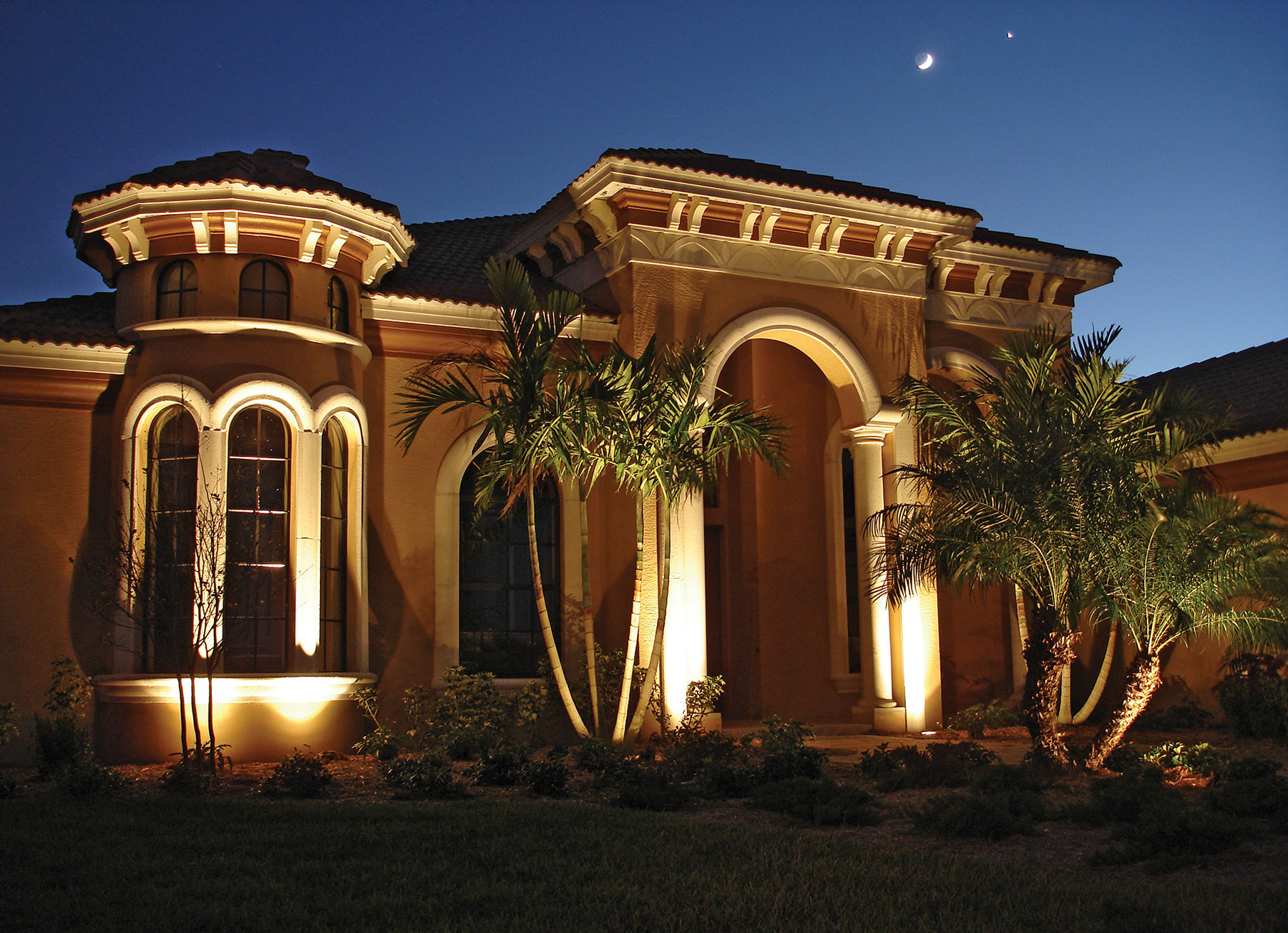 When you are ready to look into installing or upgrading landscape and outdoor lighting for your Palm Springs home, you may be wondering first: "why install outdoor lights at all?". Many homeowners find that there are many benefits to getting a new or upgraded system including:
Added safety and security: Whether you are looking to deter burglars or eliminate tripping hazards along your property, strategically placed outdoor lighting can help with your safety and security lighting goals!
Add some curb appeal: It's undeniable that well-placed exterior lights can give your home a whole new, attractive look that will make you the envy of the neighborhood!
Added home value: When you have professionally installed outdoor lighting added to your property, it can be an asset that helps to add to the overall value of your home when you are ready to sell.
More time outside: May it be entertaining in the warm summer evenings or a firepit gathering on your patio, landscape lighting and more can help you to enjoy your entire property to the fullest!
Different types of residential outdoor lighting ideas from Outdoor Lighting Perspectives:
You Palm springs home is as unique as you! The different outdoor lighting choices can be overwhelming. but Outdoor Lighting Perspectives of Palm Springs is here to help. Types of exterior lighting to consider:
Garden Lighting
String Lighting
LED Lighting
Desert Lighting Solutions
And more!
Get your free outdoor lighting design guide today!
WHAT TO EXPECT WITH A NIGHTTIME DEMONSTRATION
Our lighting experts will arrive at your home late in the afternoon or early evening and assess your property to setup the demonstration lights in the areas that will highlight your home's unique features and design.
Sit down and discuss your goals and desires for your outdoor lighting system. We want to ensure that your lighting system checks all the boxes.
Once it's dark enough, step outside and see your home illuminated. We'll walk around, evaluate the system to ensure it's to your liking, and address any changes you'd like to see.
We'll discuss next steps and answer any and all questions you might have. If you're pleased with the effect and ready to have your home illuminated every night, we'll schedule your full installation.
Why choose Outdoor Lighting Perspectives of Palm Springs?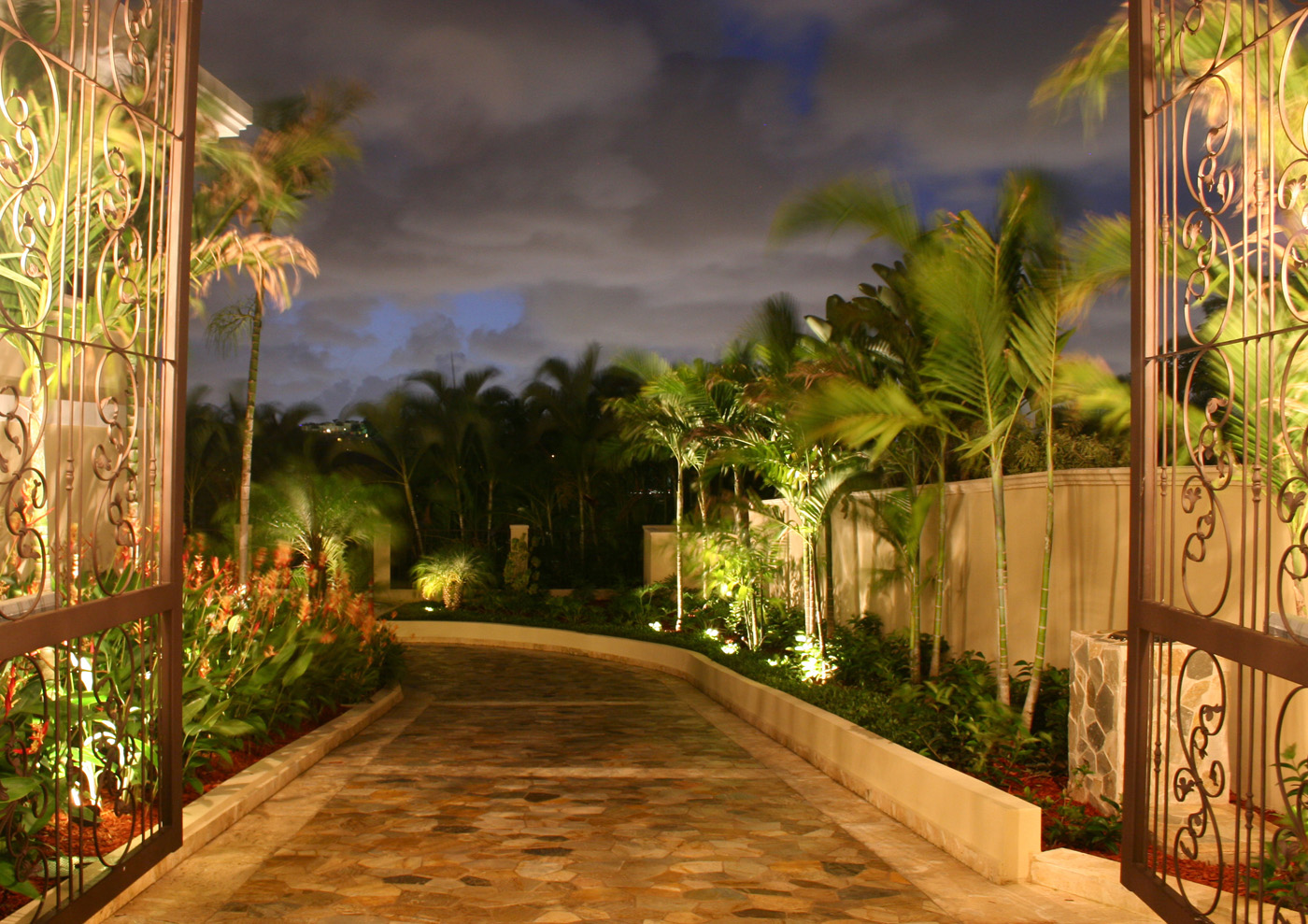 Outdoor Lighting Perspectives of Palm Springs takes great pride in offering the highest quality outdoor lighting in Palm Springs and surrounding areas. From our free nighttime demonstrations to our amazing maintenance plans, our service can't be beat! If you're searching for an outdoor lighting company that can illuminate your home's façade, your landscape, and your outdoor living spaces, then you've come to the right place. The OLP process is designed to ensure that your outdoor lighting not only meets your expectations but exceeds them entirely. When you choose Outdoor Lighting Perspectives of Palm Springs you get:
Free outdoor lighting consultation
Free nighttime demo
Top quality products
The most knowledgeable, certified technicians in the industry
Optional Annual Maintenance Plans (AMPs)
The best warranty in the business
Unbeatable customer service!
Call us at (760) 227-7723 to get started!