Landscape Lighting in Palm Springs, California
Outdoor Lighting Perspectives of Palm Springs specializes in designing, installing, and maintaining custom outdoor lighting systems for homes and businesses in Palm Springs and the surrounding areas.
Get your free design guide here!

We don't do cookie-cutter lighting design. Our goal is to create a landscape lighting system that's unique to your property and shows off its best features. Whether you're looking to highlight your beautiful plant life, illuminate a fountain or other water feature, or simply make your property safer to walk through at night, we have the perfect system for you.
WE SPECIALIZE IN RESIDENTIAL LIGHTING & COMMERCIAL LIGHTING
Our experts know how to strategically light all kinds of properties – both commercial and residential – so that they look beautiful after the sun goes down. You won't believe how dramatically your home can be transformed with a thoughtfully designed residential lighting plan. We'll help you choose fixtures that complement the architectural style of your home or business and create the ambiance you're looking for.
Our experts know how to address the specific challenges of commercial lighting for properties like restaurants, hotels, and more, and we'll make sure that your guests feel safe and secure without blinding them with unnecessarily bright lighting.
ARCHITECTURAL LIGHTINGS THAT'S BEAUTIFUL & ENERGY EFFICIENT
At Outdoor Lighting Perspectives of Palm Springs, we believe that you don't have to sacrifice beauty if you want energy-efficient lighting. We use low-voltage LED lights that will keep your energy costs down while still giving you the beautiful, high-end look you want. You can customize your outdoor lighting to reflect your personality and style without resigning yourself to huge spikes in your monthly energy bills.
OUR PROCESS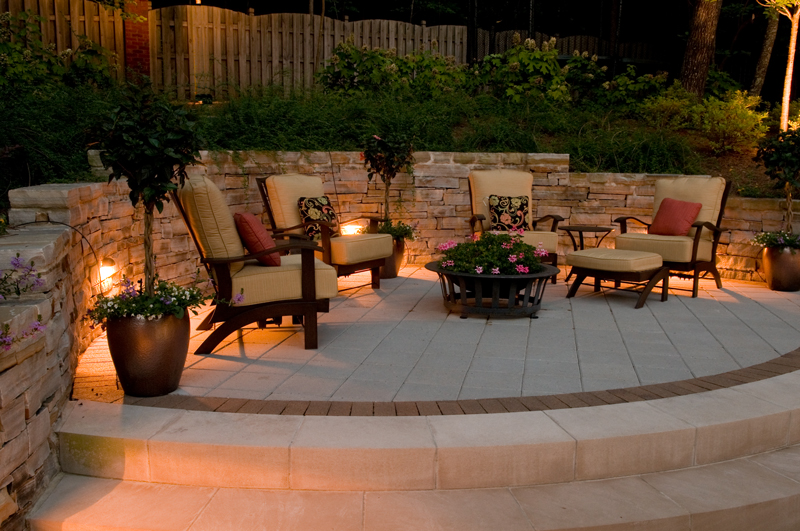 We start by scheduling a free consultation and landscape lighting demonstration. We'll come out to your property and walk through it with you so that you can tell us more about your landscape lighting needs in detail. Then, we'll set up a free evening demonstration using temporary lights to show you how landscape lighting can transform your property.
Once you decide you're ready for landscape lighting, we'll work together to create a custom design before taking care of all of the installation. Our Palm Springs lighting technicians will show you how to operate your system and are always available to answer any questions after your installation is complete. We even offer free maintenance on your entire system for a year!
Some Common Questions about Outdoor Lighting Perspectives of Palm Springs
What Kind of Maintenance Do you offer for Exterior Lighting?
We understand the desert can be brutal on exterior lighting. For every display we install, we include 12 months of free maintenance. After the 12 months, we offer Annual Maintenance Plans.
Do you Offer LED?
Yes! At Outdoor Lighting Perspectives of Palm Springs we offer the latest in LED lighting low voltage. We also offer a large variety of different fixtures to help you find your unique style that works best for your property.
Why Should I install outdoor lighting?
Security: Illuminating your home can help protect your house and family from theft.
Safety: By lighting dark areas of your property, your family and guest can more easily navigate your tripping hazards and other potential injuries that are caused by low visibility.
Curb Appeal: Outdoor desert lighting to your Palm Springs home you instantly add beauty and appeal that will make you the envy of all your neighbors!
Call Outdoor Lighting Perspectives of Palm Springs at (760) 227-7723 today to schedule your free consultation and lighting demonstration.