Landscape Lighting Services in Nashua, NH
Showcase Your Home's Best Features Day and Night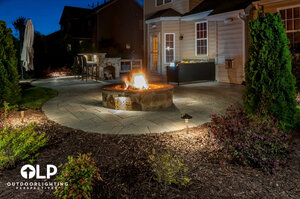 Your home is a significant investment, and we know you've put a lot of time and energy into the exterior. Still, when the sun sets, is all your hard work lost and shrouded in darkness? Even our most beloved attractions, like Story Land and Downtown Nashua, incorporate lighting so visitors can continue the fun after the sun goes down.
At Outdoor Lighting Perspectives of Southern New Hampshire , our Nashua lighting services are thorough and designed to create the exterior ambiance you've been looking for. Not only do our residential landscape lighting products showcase your home's best features, but they help avoid tripping hazards, deter potential unlawful activity, and create a safer environment.
As a locally owned and operated outdoor lighting company, our greatest honor is to support homeowners like you in making your outdoor space more functional and practical for your family and friends. With years of experience and training, our qualified exterior lighting technicians work with you to understand your preferences and recommend specific fixtures to match your home's style.
We have landscape lighting that highlights:
Trees
Gardens
Fountains
Pathways
Statues
Stairs
Gazebos
Our LED exterior lights improve energy costs over time, are durable, and allow customizable color changes. You can't go wrong hiring our landscape lighting designers and installers to add the vibrancy and safety your home deserves.
Offering a Full-Service Outdoor Lighting Experience
OLP is your premier outdoor lighting company because we focus on you and pay close attention to every detail you provide us. What genuinely sets us apart from other similar companies is that we offer a full-service experience that includes designing, installing, and maintaining your lighting system to ensure longevity.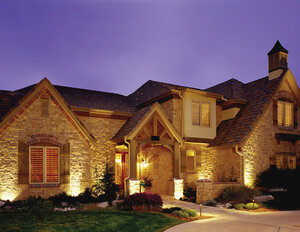 Specifically, our landscaping lighting professionals in Nashua offer:
Installation services that ensure wiring and fixtures are connected accurately
12 months of maintenance when we design and install your outdoor lighting system
One-of-a-kind lighting designs that are never duplicated for other homes
Various brass and copper fixtures that stand up against weather and age
Complimentary design plans to help you visualize your outdoor lighting
One of our qualified lighting designers will tour your property, listen to your needs, and present lighting options that will work best. Regardless of your needs, you'll never be without a seasoned expert by your side.
Our Nashua landscape lighting designers are excited to show you what we can do for your home. Contact us today at (603) 294-1554 or schedule your complimentary virtual design consultation today.