Deck & Patio Lighting in Fort Lauderdale
Attractive Outdoor Lighting
Enjoying the great outdoors without leaving the comfort of your deck or patio can be priceless. However, when the sun goes down, you'll need an outdoor lighting setup to avoid sitting in darkness. Let Outdoor Lighting Perspectives of Fort Lauderdale-Boca Raton transform your property with a stunning deck or patio lighting display!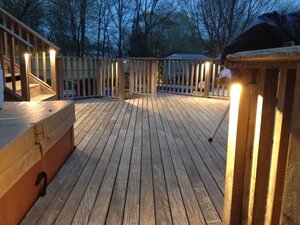 Our custom lighting services will add aesthetic and functional benefits – beautifully illuminating your landscape at night. Whether you want to enjoy your patio space with friends or relax outside with a book on warm summer nights, we can make your dreams come to life.
Get a free consultation for outdoor lighting near you! Give us a call at (954) 737-5184 or contact us online today!
We offer customer service and value that are second to none! From our complimentary design consultation to our nighttime demonstration, our team will go above and beyond to ensure our lighting display is precisely how you envision it to be. Backed by industry-best technologies and state-of-the-art LED lighting fixtures, we will have your entire yard illuminated and energy-efficient.
Deck & Patio Lighting Designs
At Outdoor Lighting Perspectives of Fort Lauderdale-Boca Raton, we will collaborate with you to create a personalized deck and patio lighting design that complements your style. Our team takes great pride in tailoring our lighting services to each unique property. From traditional and elegant to funky and eclectic, our design experts can actualize your personal style!
Emphasizing safety and style, we will make it so that you and your guests can enjoy the functionality and aesthetics of our outdoor lighting designs. Our design and installation specialists are versatile and highly skilled. In addition to decks and patios, we can add lights to any feature of your property, including: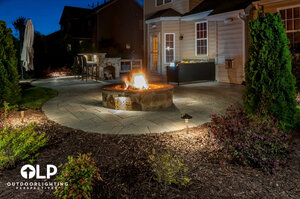 Gardens and fountains
Pathways and driveways
Stairs and pools
Architectural features
After finalizing our design and installing yourdeck lights, our team will perform a final walkthrough. We aren't finished until you're completely satisfied. Providing a year of free maintenance after our services, our technicians will make sure your system works flawlessly. That's a guarantee.
Contact us online or call (954) 737-5184 to schedule your free lighting consultation today!