Brighten Your Outdoors in GRand Rapids
Have you just finished a landscaping project, and you're ready to add that finishing touch? Or maybe you require gorgeous outdoor landscape lighting services to wow all your friends and family?
Regardless of your need, our Grand Rapids outdoor lighting company has the durable and affordable residential landscape lighting to transform your outdoor space. We like to say lighting isn't just something we do—it's all we do, and you can see that in our lighting designs. Because we are genuinely passionate about what we do, we are your preferred outdoor lighting company serving customers in the Grand Rapids community.
Call us at (616) 344-4950 or contact us online to get started on your landscape lighting in Grand Rapids!
Custom Outdoor Lighting in Grand Rapids
Our lighting designers are committed to providing outstanding customer service each and every time. We take the time to understand your needs, preferences, and style to present various design options that will undoubtedly fit you. Creating aesthetically pleasing residential outdoor masterpieces is just part of the services we offer. We also offer a host of commercial services for hotels, restaurants, HOAs, country clubs, and more.
Enhance your GRand Rapids outdoor space
Do you want to create a scenic outdoor experience? Lighting is a key component, and we provide all the solutions you'll need. Easily install landscape lighting, deck lighting, patio lighting, pathway lighting, or event lighting to your home.
You're welcome to check out our photo gallery to see some of our outdoor lighting work. And for your peace of mind, we offer a limited lifetime warranty.
Outdoor Landscape Lighting in Grand Rapids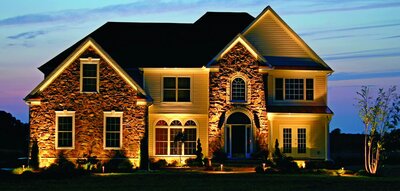 Install professional-grade landscape lighting in Grand Rapids for a dramatic nighttime experience in your front yard or backyard. Our lights are durable, fade-resistant, and weather-proof.
Deck & Patio Lighting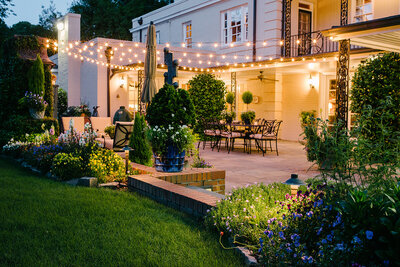 Add ambiance to your backyard with our deck and patio lights. We have the best selection of outdoor string lights that will set the mood for any occasion.
Pathway Lighting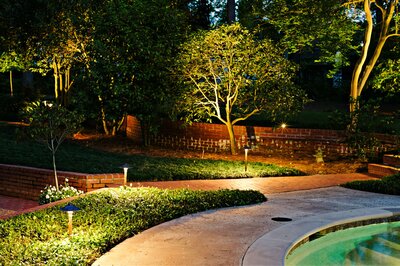 Outdoor lights are an important part of making sure visitors feel welcome at your home. With our pathway lights, you can add a decorative touch to your walkways and driveways.
Event Lighting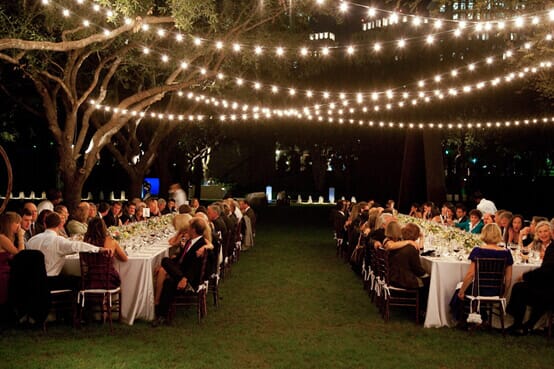 Our event lighting provides exactly the right amount of mood light for any occasion - whether it's an outside movie night or an evening party around the pool!
OLP is your source for professionally designed and installed exterior lights in Grand Rapids. We place customer service first by providing stellar services with products that are backed by our warranty. We make it easy to request any additional maintenance and services when you need it. Our Grand Rapids outdoor lighting team is dedicated to making your vision for outdoor lighting a reality!
If you're ready to work with an experienced Grand Rapids lighting company, take the first step by calling us at (616) 344-4950 or requesting a complimentary design consultation.