Celebrate Every Holiday With Color-Changing LANDSCAPE Lighting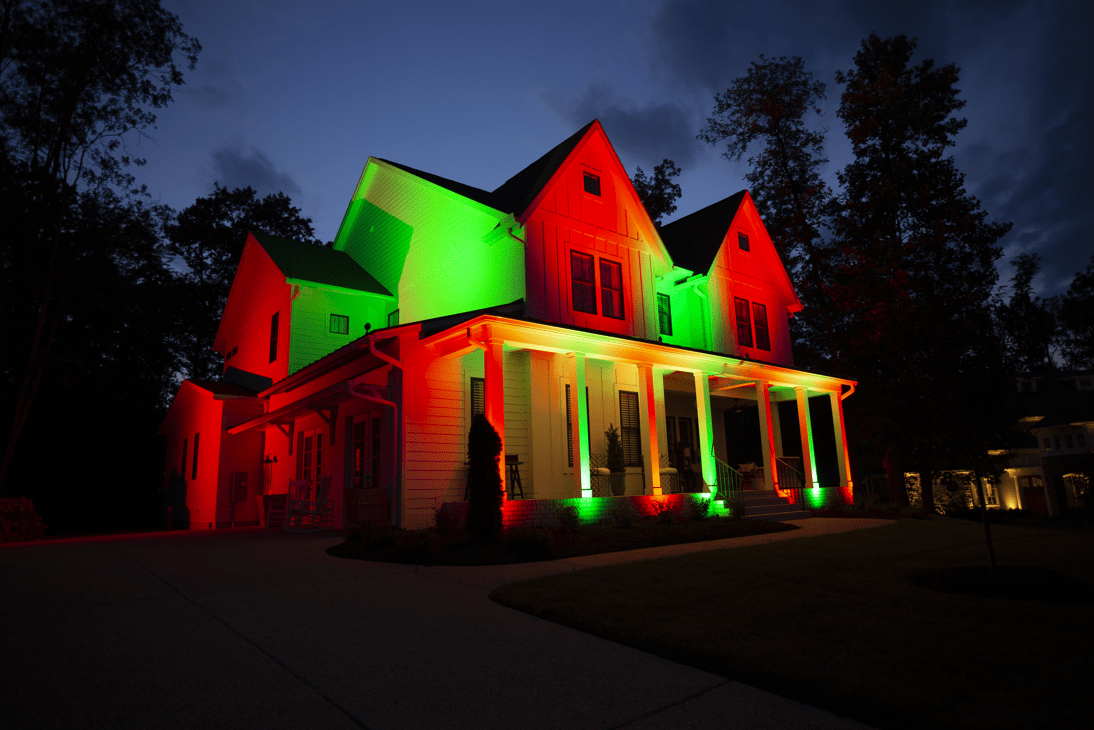 If you're like us, you enjoy decorating for all holidays not just Christmas. Our permanent color-changing lights allow you to celebrate year-round for all holidays and special occasions.
Unlike other holiday lighting installations, our color-changing lights are permanent fixtures on your property that you control with your phone. When they aren't set to celebrate, they will provide a warm beautiful light that will highlight your home's façade and landscape.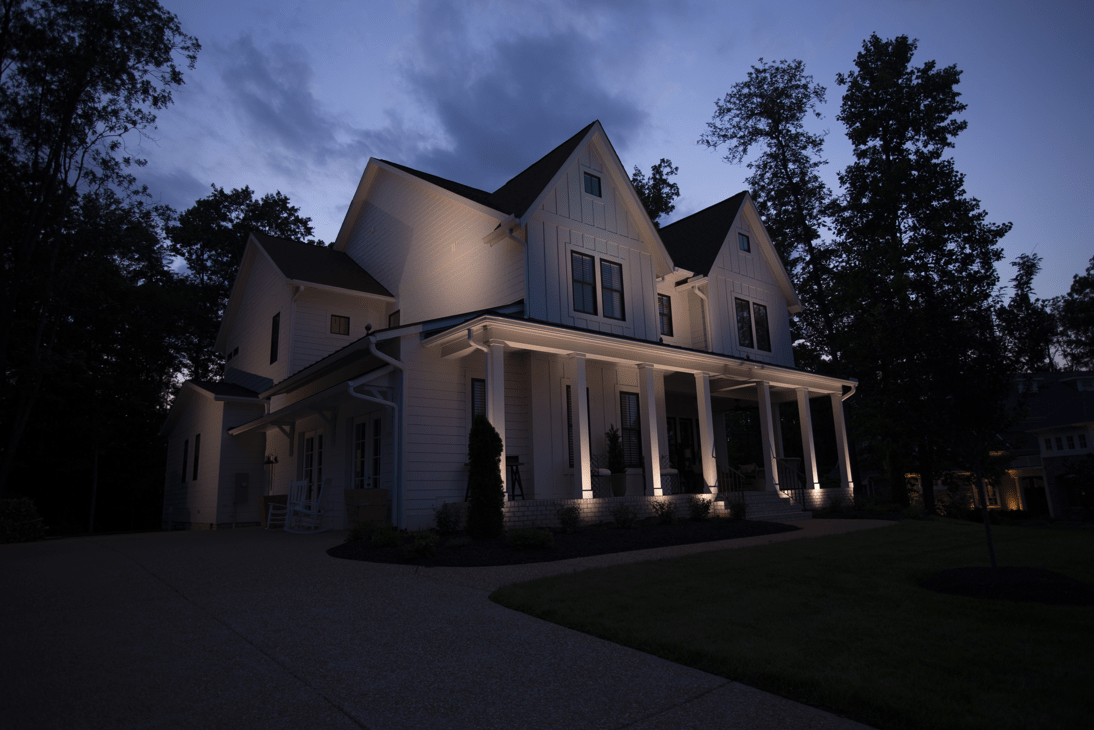 But with the touch of a few buttons your home will start spreading cheer for the entire neighborhood! Controlled via your smart phone, your wi-fi enabled outdoor lighting can be ready for holidays like Christmas, Halloween, and the 4th of July, or special celebrations like birthday parties and sporting events – the possibilities are endless. You can even schedule your lights to change color on set dates and go back to the warm white in between occasions.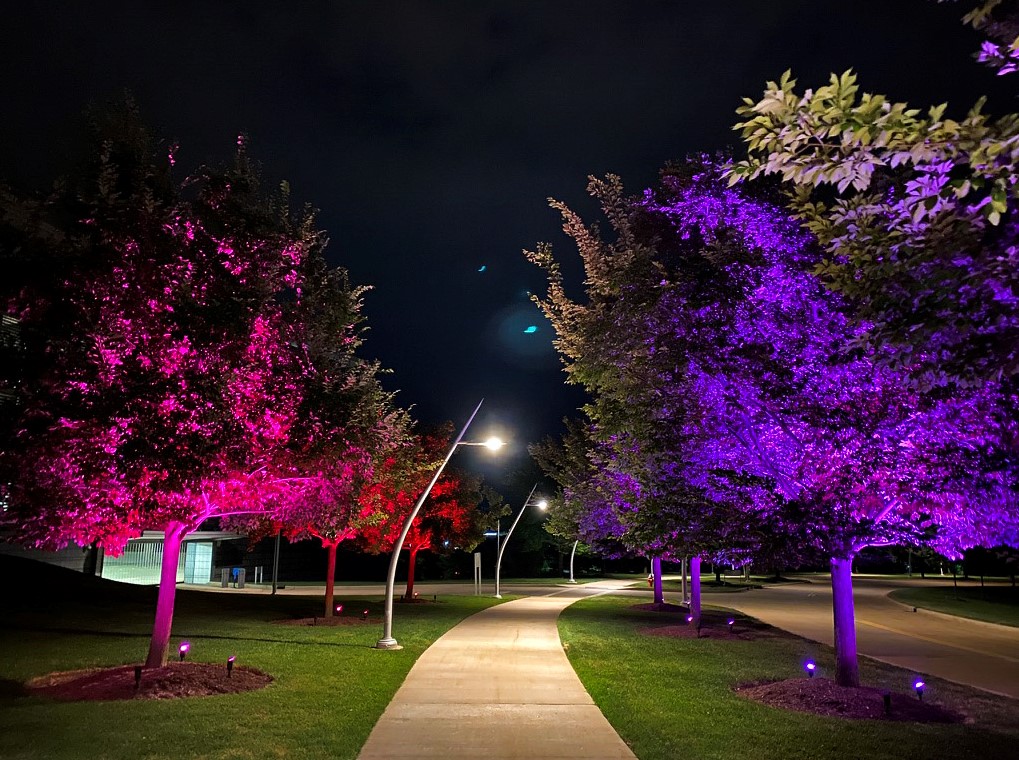 Our colored landscape lighting includes:
Full color LED lighting options,
Full brightness and temperature control,
Durable brass and aluminum fixtures,
Smartphone app controls,
And simple home automation.
If you're interested in color-changing landscape lighting, contact your local Outdoor Lighting Perspectives office.
Make Your Commercial Property Shine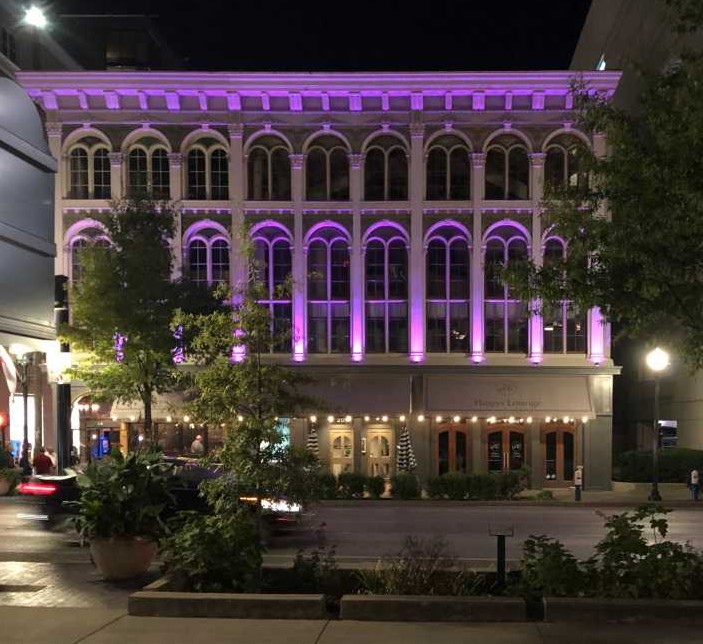 Color-changing lights aren't only for residential properties, they are great for commercial and hospitality properties as well. Welcome your guests and clients all year round with warm architectural and landscape lighting, but make it pop for the holidays and special events.