Commercial Landscape Lighting in Suffolk County
Outdoor Lighting for Every Purpose Near You!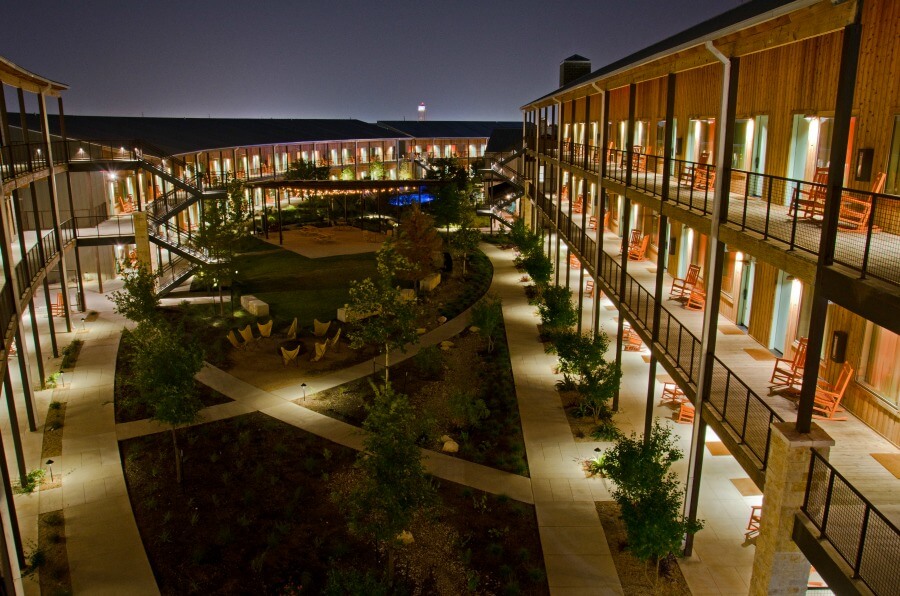 How can commercial outdoor lighting upgrade your Suffolk County business? Glad you asked! Local businesses install outdoor lighting and landscape lighting for myriad reasons. Some proprietors want to add an extra layer of protection for their property. Or safety for their patrons visiting the premises at night. Some are hoping to spice up the ambience of their commercial nightlife. With a warm and inviting glow by installing overhead string lights. Some primarily want to improve accessibility to their business. For both employees and customers alike. Whatever reason compels your business to pursue installing commercial outdoor lighting. Outdoor Lighting Perspectives of Long Island has your aesthetic and functional needs covered. OLP has years of experience! We help our fellow local business owners to transform their commercial property. Turning it into something more secure and spectacular! We offer a free consultation. As well as superior lighting fixtures, the best techs in the business. And the best maintenance plans in the business! This to offer you the extra edge against your competitors and taking one extra task off your plate. Every penny counts for a business. We offer commercial electric LED landscape lights for Long Island business owners!
Contact us online anytime to get started!
SATISFYING A WIDE VARIETY OF INDUSTRIES WITH OUR PROFESSIONAL COMMERCIAL LANDSCAPE LIGHTING
Depending on what you are looking to do, there are plenty of outdoor lighting designs. And landscape lighting fixtures to choose from. With a comprehensive set of designs, we can work with any type of setup. We can flank the walkways surrounding your commercial space with practical lighting solutions. We can install energy-efficient LED fixtures, warm incandescent lights, or color-changing bulbs. They can be virtually operated and adjusted. We set up string lights around your patio or deck. Or use lighting in other stimulating ways. Like casting shadows on shrubs, trees, and landscaping accents.
Our outdoor and landscape lighting options are endlessly customizable. Some exemplary industries we install commercial outdoor and landscape lighting: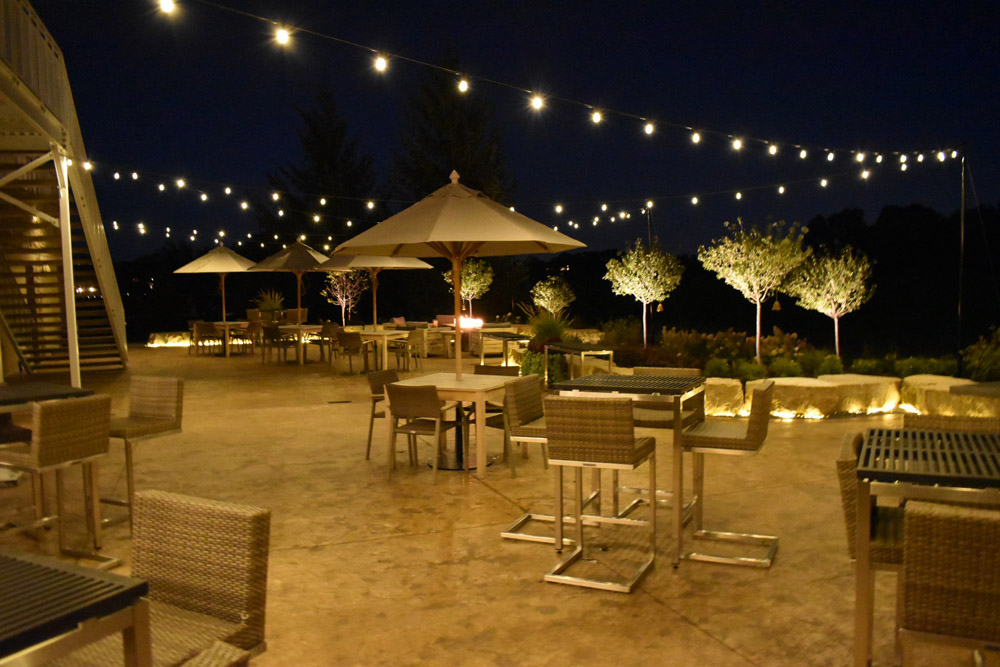 Upscale eateries – For chic restaurants, ambience is key. That is why our design team is such an integral component of our operations. Implement the right lighting and attract more customers. Exponentially improving your visual appeal.
Wedding, music, and other event venues – Aesthetically stylized. Lighting is also a vital attribute for special events venues. Without the proper setting and mood, the entire evening can change. Do not limit the possibilities of captivating your customers. Let us help you establish a gorgeously lit outdoor setting.
Hotels, resorts, and Airbnbs – Visual appeal can be an central selling point. Today, travelers curate their vacations to align with aesthetic considerations. Improve your marketing and satisfy your guests by renovating your outdoor lighting situation.
Country clubs, golf courses, & amusement parks – Many outdoor recreational activities are extremely pleasant. Especially when experienced at night. Do not constrain your hours of operation by lacking sufficient outdoor lighting. Invest in outdoor and landscape lighting and stay open later.
Shopping centers, museums, and outdoor malls – Your customers can risk nighttime injuries. It can happen by walking in the dark. Underlit areas can be a common cause of lawsuits, too. Protect your business and patrons alike by installing functional lighting systems.
Homeowner associations & apartment complexes – Make sure your residential community feels safe and secure. Many criminals and burglaries prefer to operate in the cloak of darkness. With ample outdoor lighting, you can greatly reduce the likelihood of such crimes. And offer peace of mind to your tenants and homeowners in doing so.
Outdoor Lighting Perspectives of Long Island knows that commercial properties come in every shape and size. We committed to being versatile enough to meet your unique vision. And your individual needs. Finding expert commercial lighting on Long Island doesn't have to be a hassle. You can read more from our happy clients in our reviews!
Call (631) 250-8134 to book your outdoor or landscape lighting installation!