San Diego Outdoor Lighting
Custom Landscaping Lighting Near You
Outdoor Lighting Perspectives of North San Diego offers exterior lighting that could rival the stunning nighttime lights of Belmont Park. Looking to improve your home and increase safety? Some outdoor lights are just what your property need. Our outdoor lights are perfect for improving your home's value and enhancing your home's safety and security.
At Outdoor Lighting Perspectives of North San Diego, our outdoor lighting techs are certified and offer uncompromised quality. We even help you with the outdoor lighting design process. Check out our free design guide to help get started. For your peace of mind, we offer unmatched warranties with ourShine365 program.
Searching for top-rated outdoor lighting in San Diego? Call us at (858) 832-2583 or contact us online for your complimentary consultation! We look forward to serving you.
Our Outdoor Lighting Services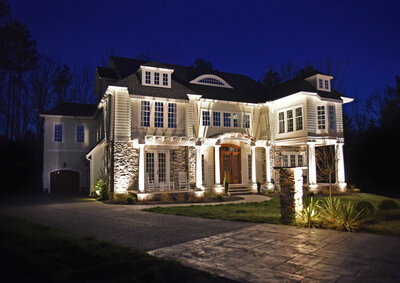 Commercial and residential customers in and around San Diego have access to various lighting fixtures and products and detailed installation for added convenience.
Our San Diego landscape lighting services include:
String lighting
Safety lighting
Hospitality lighting
Outdoor event lighting
Deck and patio lighting
Not only do you get exceptional and affordable lighting solutions from a trusted lighting contractor in San Diego, but you have access to proactive maintenance to ensure your lighting stands the test of time and wear and tear.
Upgrade the look of your property with professionally-installed outdoor lighting in San Diego! Give us a call at (858) 832-2583 to get started.
What You Can Expect from Our Professional Designers
We know our partnership will be fruitful because you and our outdoor lighting company have extremely high standards and expectations.
Our San Diego residential landscape lighting technicians are completely dedicated to your satisfaction and upholding a legacy of excellence.
When you work with us, you can expect:
Prompt and detailed landscape lighting services
Nighttime demonstrations
One-of-a-kind outdoor lighting designs
A complete transformation of your home or business
Competitively priced outdoor solutions
Whether you're hoping to spruce up your outdoor aesthetic with beautiful lighting or incorporate more safety around your property with safety lighting, we have the products to accommodate almost every need.
Contact our San Diego outdoor lighting company at (858) 832-2583, or schedule your virtual consultation today.