Commercial Lighting Services in Phoenix, AZ
Illuminating Your Business for Everyone's Benefit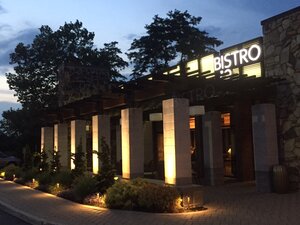 Installing commercial lighting comes with various benefits that positively impact the business and patrons visiting the property. You can provide safety after the sun sets, deter potential criminal activity, and give your exterior a visual appeal that makes customers feel welcomed. There's virtually no limit to the number of advantages exterior lighting can provide, so why haven't you jumped on the bandwagon?Outdoor Lighting Perspectives of Phoenix can provide you with stunning outdoor lighting that creates the perfect ambiance and invites new visitors to your space.
Our commercial outdoor lighting installation and design expertise expands across several industries, including:
Shopping Centers
Restaurants
Homeowner Associations
Apartment Complexes
Hotels and Resorts
Plus, we can assist concert and live-event venues with landscape lighting installation to enhance the aesthetics of the space and get people excited about the upcoming entertainment. Regardless of the type of property or venue you own or manage, we can provide durable, premium, and custom lighting products to suit your commercial needs.
The Benefits of OLP Hospitality Lighting Services
Not only do you get a selection of comprehensive fixtures, but you also have access to all the perks that come with being an OLP commercial customer.
With our hospitality lighting services, you get: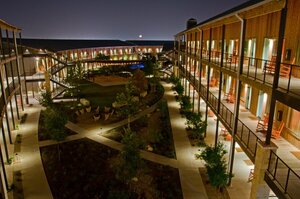 Nighttime demonstrations to display a portion of your lighting design so that you can get an idea of what the finished product will look like
Industry-leading warranties with explicit guarantees to protect your investment
Thorough and affordable hospitality installation that considers the placement of your lights and your overall budget
Annual maintenance plans that support the long-term upkeep of your hospitality lighting
Exceptional Hospitality Lighting Repair & Installation
While our lighting services are second to none, you also get hospitality lighting repair for Phoenix offer solutions that make quick work of issues your exterior lights experience. Our licensed and seasoned Phoenix team can arrive at your property promptly to replace LED fixtures, check wires, and adjust things accordingly to get them working efficiently again. Our goal with commercial lighting repair is to ensure your property or office stays safe, functional, and visually appealing.
To get in touch with our professionals today and ask about hospitality lighting installation and repair services in Phoenix, call (480) 571-5938.