Cincinnati Outdoor Lighting Installation
Your premier Landscape lighting Services company!
A well-landscaped home looks great in the day, but when night comes, darkness hides a lot of the curb appeal you've worked so hard to achieve in your front and backyard. If you invest in a home, you should be able to show it off anytime, even when the sun is down. Outdoor lighting installation can help you with that! Our outdoor lighting contractors have what it takes to carry the daytime curb appeal of your home through into the night!
Request your free design guide here!
Types of outdoor lighting in Cincinnati
At Outdoor Lighting Perspectives of Dayton - Cincinnati our outdoor lighting designers and technicians are dedicated to providing high-quality exterior lighting services. We offer the following outdoor lighting services and more:
Curb Appeal Lighting – A real estate term for the overall attractiveness of a property, we help bring your curb appeal to the next level with beautiful outdoor lights. Our lighting designers will work with you to find an efficient system that highlights your home's greatest attributes and even increases the resell value!
Festive String Lighting – Strings of lights are a great way to create a warm, festive atmosphere during the holidays. Our technicians can have your patio, deck, or other outdoor gathering space lit with festive strings that look beautiful, especially after the sun sets.
Landscaping Lighting – Strategically placed lighting can showcase specific parts of your landscape, such as fountains or sculptures. It also provides extra security by illuminating your home and making surroundings more noticeable, deterring trespassers.
Deck & Patio Lighting– Decks and patios give you and your guests a chance to gather outside and enjoy the nightlife. Our lights can be as bright or gentle as you need.
Pathway Lighting– Walking without seeing where you're stepping can be dangerous, but our lights can brighten sidewalks and pathways to ensure guests don't trip in the dark. Plus, illuminated pathways create a beautiful aesthetic.

Energy-efficient LED outdoor lighting systems
All our lights utilize eco-friendly bulbs, like LED, to be efficient and long-lasting. That way, you can enjoy great outdoor lighting without dramatically increasing your electric bill. And don't worry about manually turning the lights on or off, because we provide a Lighting Control Automation system that controls the lights automatically.
How much does it cost to install outdoor lighting?
Cost on your outdoor lighting will vary depending on what you would like to get done. Our outdoor lighting designer will work with you to discover the best lighting solution for your Cincinnati home or business. Typically, an average market rate for outdoor lighting installation can be $60-$130 per lighting fixture. At Outdoor Lighting Perspectives of Dayton - Cincinnati we also offer free design consultations to help you stay on budget!
If you're interested in our Cincinnati outdoor lighting services, click here for a complimentary design consultation! Our landscape lighting contractors are here to do the job right!
Commercial outdoor lighting services
We offer our outdoor lighting services to commercial buildings too! Businesses we have serviced in the past include:
Hotels
Bed and Breakfasts
Resorts
Clubs
Botanical Gardens
Restaurants
Wedding & Event Venues
And more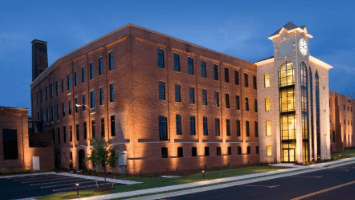 Outdoor lighting is a great way to attract customers if your business remains open after the sun sets; not only does it let the customers know you're still open for business, but your beautiful landscape and exterior is still visible to everyone passing by.
For homeowners' associations (HOAs), we can help ensure your Cincinnati neighborhood's outdoor lighting is efficient and raises the value and standards for surrounding homes. Lighting around the entrances to your neighborhood provides a chance to show off trees, plants, gates, and other community areas.
We also offer Holiday Lighting Services!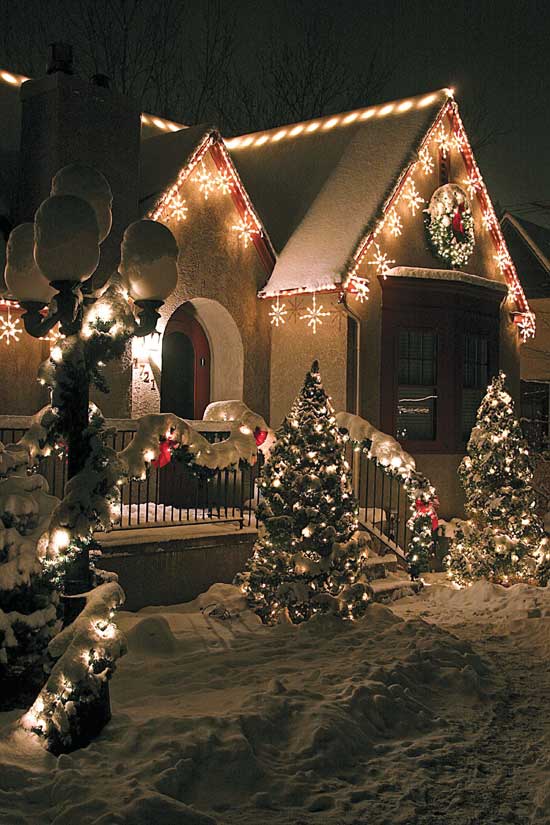 Light up for the holiday season! For your special events, we can design a plan with you to emphasize a theme. For example, if you own a commercial building with a Christmas tree, we can focus the lighting around the tree so it stands out in the dark. Or if you're a homeowner, we can install festive lights along your roofline. Just let us know what your goals are, and we'll help design the lighting.
Why Outdoor Lighting Perspectives of Dayton - Cincinnati?
We also offer service and maintenance that our customers love, so your outdoor lighting continues to look great despite any hiccups. Problems occur naturally, such as malfunctioning bulbs or disrupted wires, but with our maintenance program, your lights will be working properly again in no time. We inspect every part of the system, including bulbs, timers, wires, and even landscaping that might be blocking your lighting.
Commonly Asked Questions from our Cincinnati clients
Does Outdoor Lighting Perspectives of Dayton - Cincinnati also offer commercial outdoor lighting for local businesses?
Yes! We proudly offer our fellow local business owners commercial outdoor landscape lighting in Cincinnati!
Do you offer any energy-efficient outdoor landscape lighting options?
Yes we do! We want to help you make the most of your outdoor lighting system, so we offer energy-efficient LED outdoor lighting!
Does Outdoor Lighting Perspectives of Dayton - Cincinnati currently have any special offers?
Outdoor Lighting Perspectives of Dayton - Cincinnati always offer an outdoor lighting design consultation and nighttime demonstration with one of our experienced lighting experts, including an online consultation!
Ready to elevate your home or business with our outdoor lighting services in Cincinnati? Call (937) 421-8101 or contact us online!