Springdale Dock Lighting Outdoor Lighting Solutions for Waterfront Property
You bought waterfront property on Beaver Lake, Bella Vista or Holiday Island because you love the water. You love the sights. You love the sounds and the ambiance. And you love to enjoy that ambiance as much as you possibly can. Now you want to figure out the best lighting. We offer outdoor lighting services for all your dock need!
Request a free consultation today!
The professional lighting designers at Outdoor Lighting Perspectives of NW Arkansas can help you do just that with our LED boat dock lights and more. Whether you prefer bright and dazzling lights or subtle and warm illumination, our design professionals will work with you to optimize your dock and the outdoor spaces around it.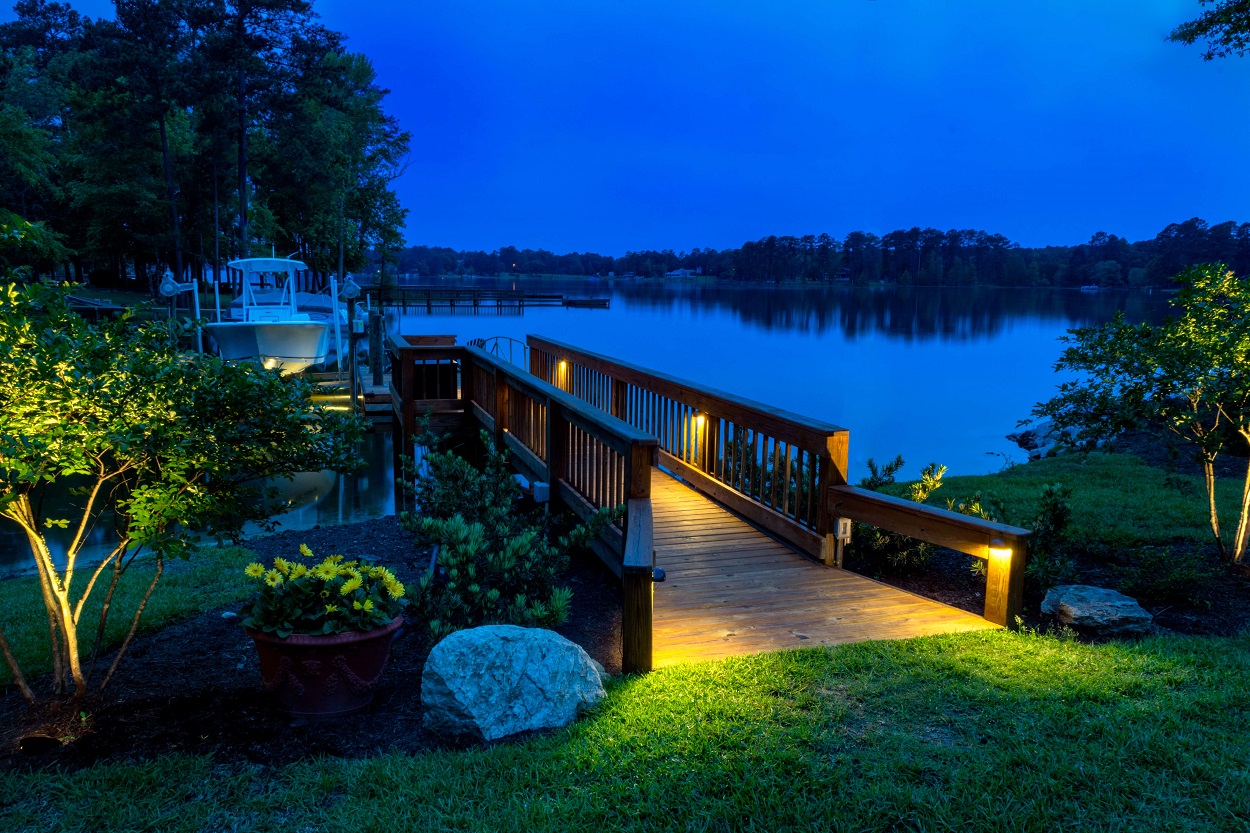 Outdoor Lighting Perspectives of NW Arkansas offers world-class service, custom lighting designs, complimentary night time demonstrations, and premium fixtures backed by lifetime warranties. Call us at (479) 255-2438 today to schedule your consultation and demonstration! We service Springdale and the surrounding areas.
Some Common questions about dock lighting
What are Some Dock Lighting Ideas?
Power Pedestals
Wharf Lights
Piling Lights
Motion activated lights
Low voltage dock lights
And more!
What are the Benefits to Installing Dock Lighting
If you are a lover of water sports and boating, you understand how important it is to install dock lighting to your property. You need proper lighting to in order to increase:
Increase Safety. By improving visibility you can increase safety for you and your passengers in order to avoid accidents and potential damage to your water craft.
Security. Illuminating the dock and surrounding area will allow you to be able to see if anyone tries to go around your dock and boat that shouldn't be there!
Updates to existing dock lights. By switching out your old dock lighting to something more energy efficient, you can not only give your dock a facelift, you can also help tp decrease your energy consumption!
Read more about what our clients think about Outdoor Lighting Perspectives of NW Arkansas!
What Kind of Dock Lighting Does OLP Offer?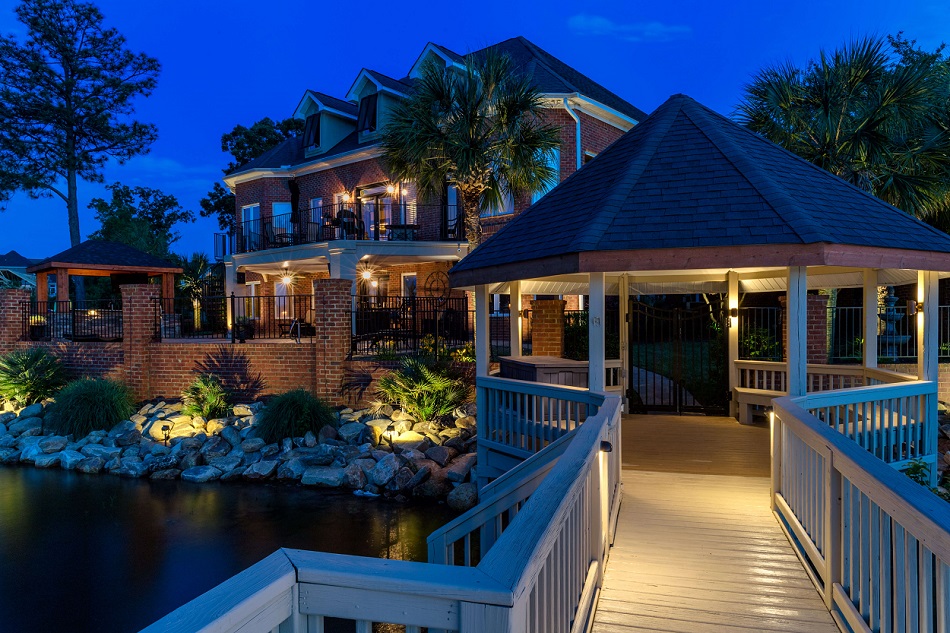 At Outdoor Lighting Perspectives of NW Arkansas we offer low-voltage dock lighting and LED lighting. We help you with your outdoor lightings ideas provide a live, night time demonstration and answer all of your questions about your options so you can make the best decision for your dock lighting!
Why Get Dock Lighting from Outdoor Lighting Perspectives?
Adding dock lighting to your property can help to add safety and security to your dock, especially for darker times of the day.
Additionally, dock lighting adds a wonderful aesthetic to your Northwest Arkansas property! Adding dock lighting can create a welcoming atmosphere for parties and keeping your warm, Summer days lasting longer!
Ready to transform your Dock in your NWA property? Call us at (479) 255-2438 today!