Outdoor Lighting Services in
Reno, NV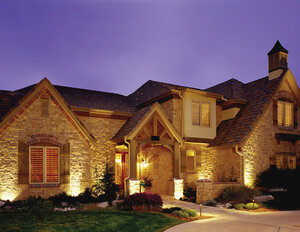 If you take pride in your home or business, why not show it off after the sun goes down? Outdoor Lighting Perspectives® is here to make that happen. We are a low-voltage outdoor lighting company in Reno that is dedicated to transforming your property into a captivating work of art.
For over 20 years, Outdoor Lighting Perspectives of Reno & Lake Tahoe has been helping clients enhance the look and feel of their property. We does this with artful designs that "wow" and impress. From restaurants to hotels, event venues to resorts, we've got everything you need to make your lighting dreams come true, too.
EXPeRT OUTDOOR LIGHTING INSTALLERS IN RENO, NV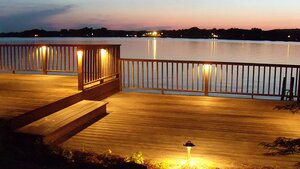 At Outdoor Lighting Perspectives of Reno & Lake Tahoe, we are dedicated to one thing and one thing only—your total satisfaction with our services. We offer complimentary design consultations, where we'll tour your property and discuss what you're looking for.
Our team offers expert installation and our Annual Maintenance Plan will ensure your design shines bright night after night. Our work has been highlighted in numerous national publications, including Martha Stewart Living and Architectural Digest. Reach out to us today and allow us to show you what we can do for your property.
Here are several benefits of professional outdoor lighting installers in Reno, NV:
Our team can help you design the outdoor lighting system of your dreams and turn your vision into reality
We have knowledge and experience to get the job done right the first time around
We are equipped with the state-of-the-art tools and resources
We are licensed and certified to install electrical components
Looking to get started on your outdoor lighting project? Contact our outdoor lighting installers in Reno, NV at (775) 451-2482 today!
What sets Outdoor Lighting Perspectives of Reno & Lake Tahoe apart from the rest?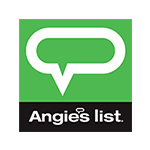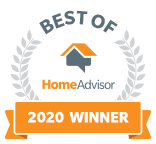 Outdoor Lighting Perspectives is compliant with Dark Sky ordinances. We have a line of fixtures that meet design requirements and the warm white 3000k bulbs to achieve the proper look.
About Reno
Welcome to "The Biggest Little City in the World!" Located approximately 20 miles north of the northernmost shores of Lake Tahoe, Reno is the perfect place to enjoy casino nightlife, delicious restaurants, hiking, or whitewater rafting on the Truckee River. No matter the season, there's something for everyone to enjoy – indoors and out. When you've had your fill of water activities or spending time in the snow, venture to one of Reno's many museums, like the Nevada Museum of Art or the National Automobile Museum.