Custom Pool Lighting


in Charleston
Outdoor Lighting Perspectives of Charleston's high-quality pool lighting fixtures can make your pool area a comfortable, glowing focal point in the evening hours. The right lighting makes all the difference when it comes to enjoying your pool and its surrounding areas at night. Professionally designed and installed exterior lighting creates a special ambiance around both your pool and your landscape.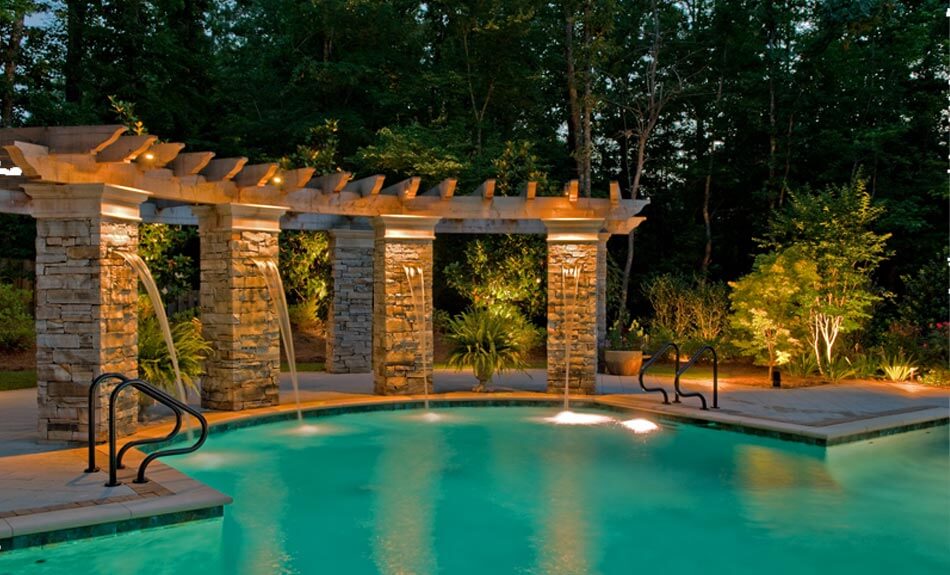 In addition to the aesthetic benefits of adding exterior lighting to your pool, outdoor lighting is extremely functional. Illumination of the pool area will allow for evening swimming and moving around the pool area, delineating a pathway or walkway, and making you feel more secure. Cookouts and dinner parties with friends will be made exponentially more attractive with the addition of night-time swimming after-parties.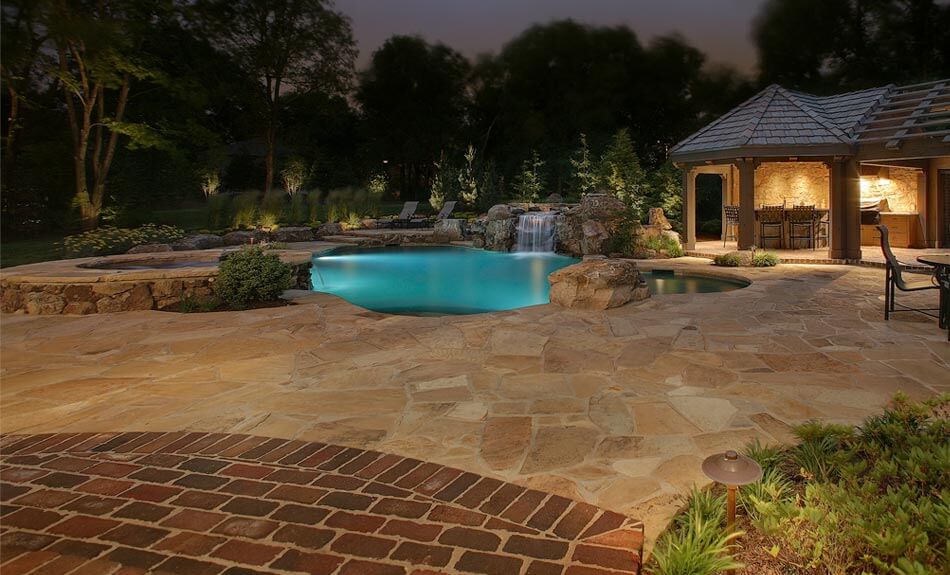 Pool and water feature lighting is a necessity for North Charleston homeowners looking to get the most out of their pool and surrounding outdoor living areas. While the pool will be the focal point for both you and your guests, we will illuminate the areas surrounding your pool as well, turning the pool area of your home into a breathtaking private oasis of your own.
Pool Lighting FAQ
What are the benefits to custom pool lighting?
There are many benefits to adding custom pool lighting to your Charleston pool, including extending pool usage time for evening swims, improving safety, and enhancement of the overall aesthetic of your pool area.
Can you get LED pool lighting?
Yes, you can! At Outdoor Lighting Perspectives of Charleston, we offer energy-efficient LED lighting options that are just as attractive as traditional pool lighting options, but better for your wallet!
What is the cost of adding pool lighting?
The average cost of your custom pool lighting is going to depend on several factors, such as the size of your pool, how many lights are being installed, and more. On average a project can cost between $300-$650 per light.
Get your pool summer ready! Call us at (843) 874-6794 today.