Jacksonville Curb Appeal Lighting
The front of your home and landscape are the "face" of your home. It's what everyone sees as they drive by. It greets your friends even before you do. It is responsible for the first impression guests see and feel as they arrive at your home. Let me ask a very personal question; Do you like your face — I mean your home's face? Or does it need some make-up? Or maybe a complete makeover?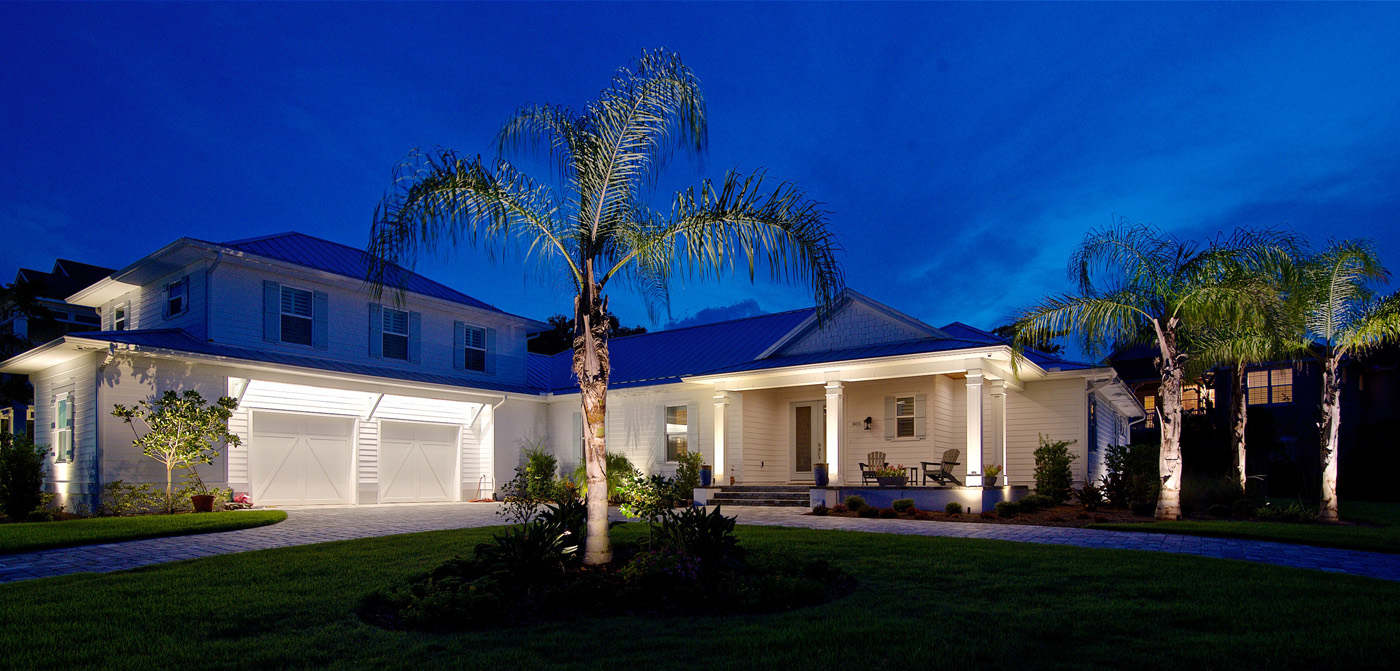 At Outdoor Lighting Perspectives of Jacksonville, we know that if you want to make a lasting first impression, you need to augment your front of home exterior lighting.
What is Jacksonville Curb Appeal Lighting?
Curb appeal lighting highlights the unique architectural features of your home. Bringing out the depth and texture of the stucco, wood, masonry or stone on your home's façade. It can also bring your front landscape to life by giving it a whole new look under the veil of night. Trees, shrubs and plants can be used as the backdrop to show off your home's curb appeal through lighting. We use landscape lighting to bring out specific areas or highlight elements you want to stand out at night. We can even use pathway lighting techniques to highlight the entry to your front door. We implement professional lighting techniques to draw attention to the shadows cast across your front walkway from the gentle sway of palm trees, and much more!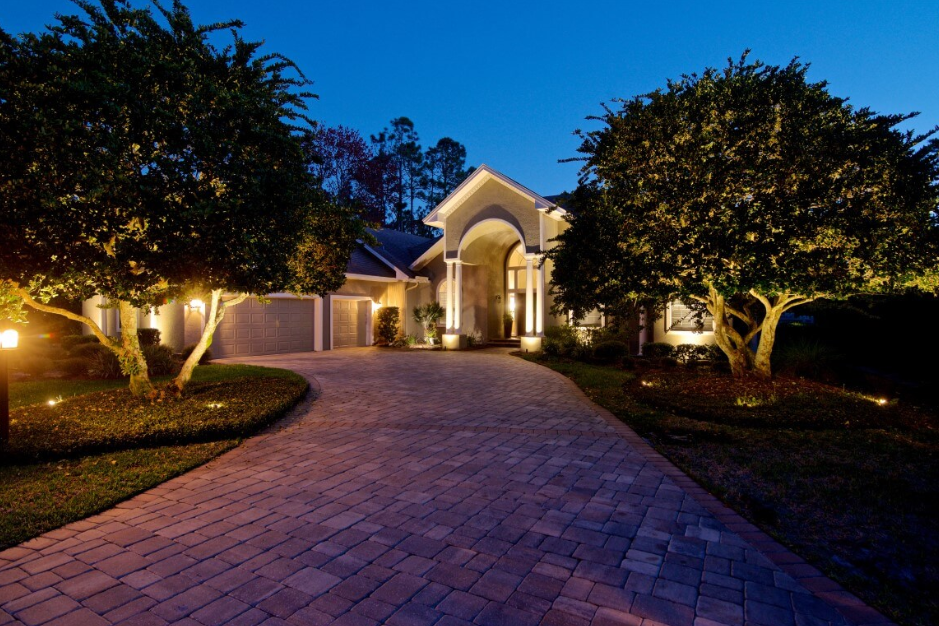 Our talented outdoor lighting designers focus on highlighting the best features of the front of your property to increase the WOW factor and create a welcoming ambiance. The architectural style, textures present on your home's façade, and colors will all play a role as we design the perfect exterior lighting plan for you.
>Learn more about how Jacksonville path lighting boosts curb appeal.
More Than Just A Pretty Face
Curb appeal lighting is more than just adding a pretty face to the exterior of your Jacksonville-area home. True, professional exterior home lighting is one of the most effective ways to add beauty and value to your home. In addition to the aesthetic value, curb appeal lighting can also increases safety and security.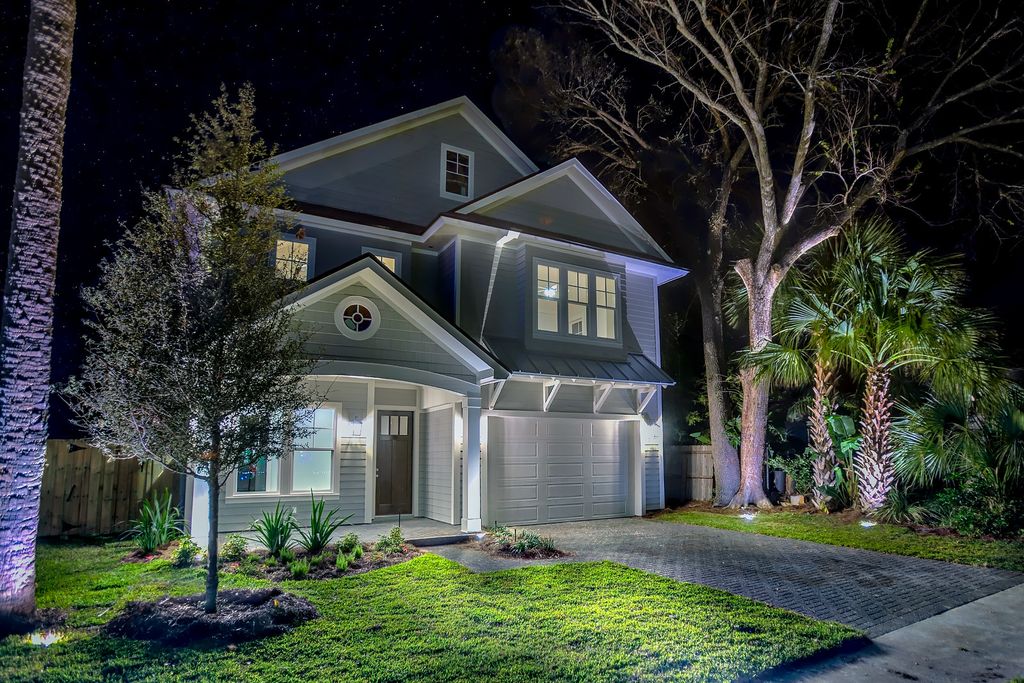 Front of home lighting is an effective way to brighten the dark corners of your landscape and home so that you can feel secure every night. Strategically placed fixtures in your garden beds, property corners and around front door will help keep property crime at bay. No matter what time you arrive home, you will feel safe regardless of the hour.
All areas on the front of your home will benefit from illumination. This includes driveways, which can immediately create a feeling of uneasiness if dimly lit. If the area from your driveway to your front door is equally as dark, it can increase this feeling. Exterior curb appeal lighting is the best way to curb those feelings for both you and your guests. Lighting your driveway-to-door area not only makes your footsteps safer but also gives your property an amazing ambiance when the sun sinks low.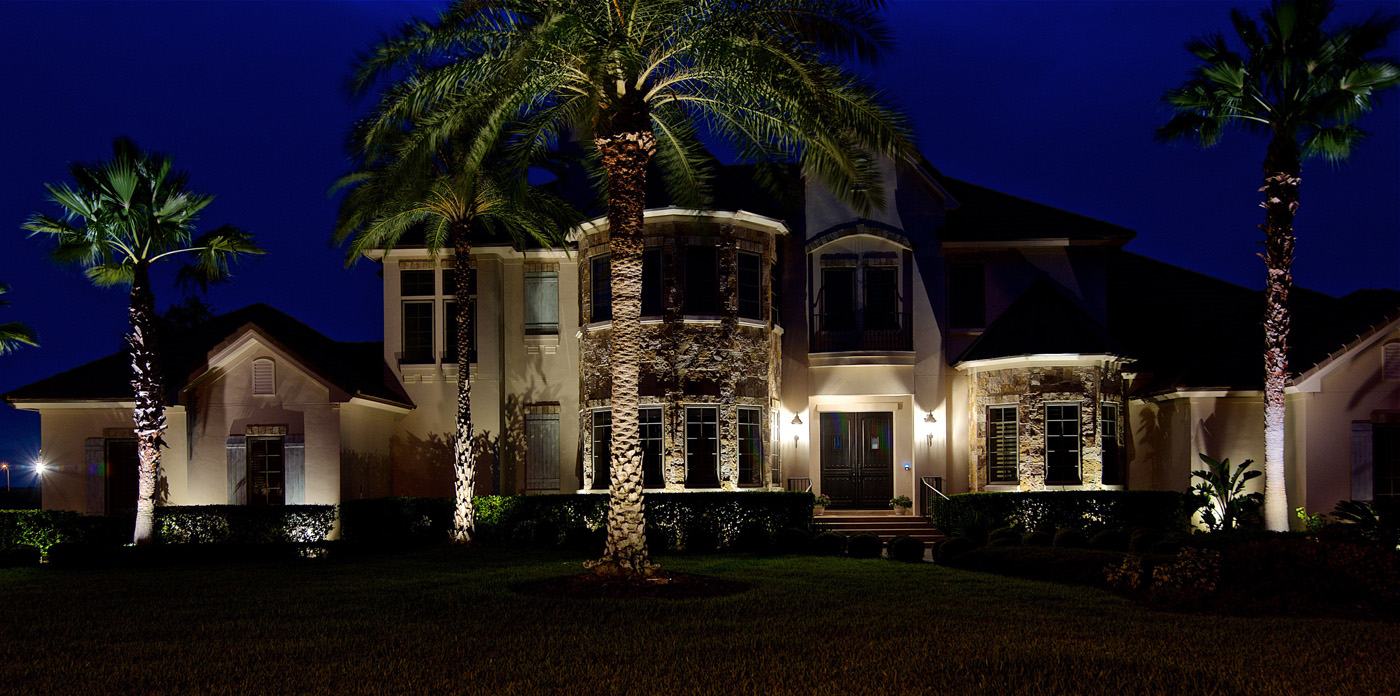 Outdoor lighting has come a long way since traditional inefficient porch lights and hot-to-the-touch halogens. Our professional designs offer energy efficiency, design versatility and a long lifespan.
Quality That Endures
Outdoor Lighting Perspectives of Jacksonville uses only the best products and the highest standards in our lighting designs. Our lights can withstand all the elements Mother Nature throws at them in our coastal climate. With this in mind, we are proud to offer corrosion-proof fixtures, wires and lamps. We also carry both low-voltage and LED lighting fixtures featuring the most up to date technologies.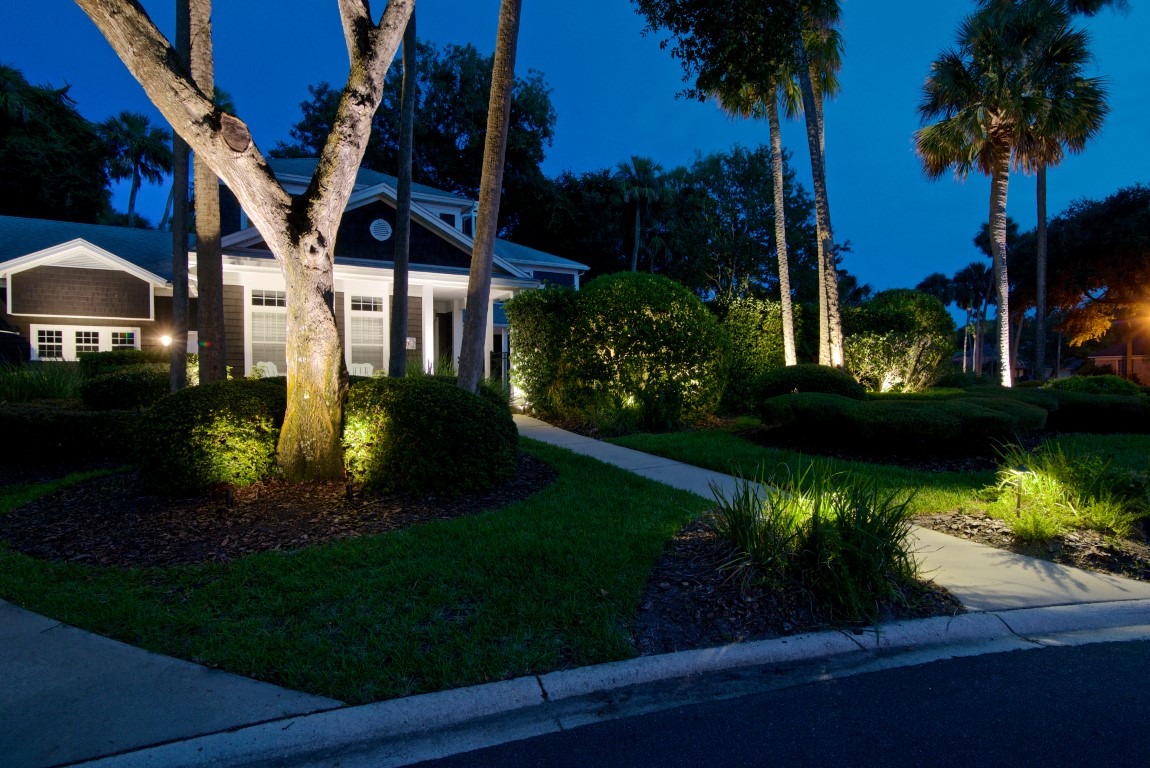 We offer a full menu of outdoor lighting options to customize the look and feel of your home's front façade, landscape and entry. These include architectural and facade lighting, path lighting, hardscape and patio lighting, tree and landscape lighting and much more. We even offer outdoor lighting automation, ensuring your home's entry is always welcoming and always illuminated at the right time.
Call us today at (904) 441-5987 to speak with a lighting specialist about curb appeal lighting at your Jacksonville home. We look forward to hearing from you!