Outdoor Lighting Services in Pittsburgh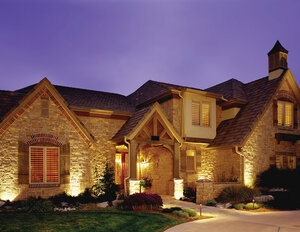 At Outdoor Lighting Perspectives of Pittsburgh, outdoor lighting designs aren't just something we do—it's all we do. That's why we are so passionate about providing captivating designs that wow and impress. Our landscape lighting services in Pittsburgh are backed by a name that is responsible for over 150,000 lighting installations throughout the course of 20+ years. We are the leader in exterior lighting services and are dedicated to providing outstanding customer service from start to finish. From string lighting to poolside illumination to highlighting gardens and landscaping, we're prepared to bring your lighting dreams to life.
Give us a call at (412) 274-8592 or contact us online to schedule your free outdoor lighting design consultation today!
Enhance Your Outdoor landscaping
Outdoor Lighting Perspectives of Pittsburgh has helped countless hospitality businesses enhance their properties. We've provided low-voltage, energy-efficient architectural and landscaping lighting services to
Restaurants
Hotels
Bed and breakfasts
Homeowners' Associations
Restaurants
And more!
Our work has been featured in national publications, including Architectural Digest and Southern Living, and we protect our lighting designs with warranties and our Annual Maintenance Plan. If you're curious to learn more about what we can do for your property, reach out to us and request a complimentary design consultation.
Looking for lighting installation in Pittsburgh? Give our team a call at (412) 274-8592 or contact us online to learn more about our options!
Why get outdoor lighting for your Everett home?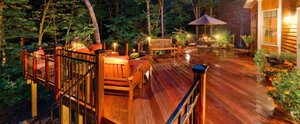 Quality outdoor lighting, custom-designed specifically for your property, installed professionally, and proactively maintained is what you will get when you work with Outdoor Lighting Perspectives of Pittsburgh. Whether you start with a few lights to create a more welcoming entrance, pool lighting for better entertaining, or tree lighting to highlight that big oak masterpiece in your yard, Pittsburgh outdoor lighting will make the difference.
Because of the techniques we employ, the fixtures we utilize, and our 11 years of experience lighting outdoor living spaces all over Pittsburgh, we are confident you will love your home even more with outdoor lighting.
About Pittsburgh
Founded by George Washington and General John Forbes in 1758 and incorporated as a city in 1816, Pittsburgh has a long history as a manufacturing city, leading primarily in steel, aluminum, glass, and petroleum products. Pittsburgh is recognized by the federal government as the official starting point for the Lewis and Clark Expedition; preparations began here in 1803. The area has also served as the federal headquarters for many agencies including cyber defense and energy research. Visitors and residents enjoy several activities such as free festivals, access to the Duquesne and Monongahela Inclines, and a vibrant food scene.
Get the landscape lighting of your dreams! Call our team at (412) 274-8592 or contact us online to schedule your free consultation!