Outdoor Lighting in Plymouth
Confidence is Built Into Every Outdoor Lighting System
With more than 150,000 installations completed, we know what it takes to do outdoor lighting right. No other company has more experience than Outdoor Lighting Perspectives in Sandwich and Plymouth.
So when we design, install, and maintain your system for your home or business, you can be confident you'll love the result. For your peace of mind, we back our outdoor lighting services with our Shine 365 warranty.
Count on us for trusted outdoor and landscape lighting in Plymouth. Call us at (508) 684-7972 or reach out online for a complimentary design consultation.
Our OUtdoor Lighting Services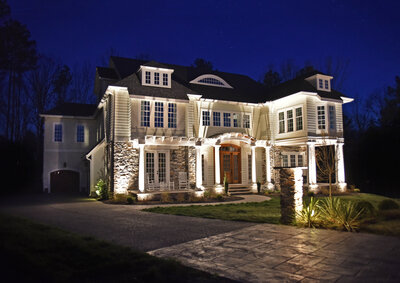 We're pleased to offer outdoor lighting services for residential and commercial properties alike.
Our residential outdoor lighting services include:
Pathway lighting
Sphere lighting
Proactive maintenance
On the commercial side, we repair and install outdoor lighting for:
Bed & breakfasts
Hotels & resorts
Golf courses & private clubs
Restaurants
Weddings & event venues
Homeowners associations
Vacation rentals
Are you looking for someone to install Christmas lights? We also offer holiday lighting services that are sure to please and brighten up the neighborhood.
Request your service or design consultation by contacting us online or by calling us at (508) 684-7972. we look forward to serving you.
Outdoor Lighting is What We Do. And It's All We Do.
Appearing in the Wall Street Journal, Inc. Magazine, Architectural Digest, House Beautiful, Martha Stewart Living, Traditional Home and Landscape Architecture, as an acclaimed full-service outdoor lighting company, we do one thing — outdoor lighting — with a passion for perfection.
You'll see the difference in our premium quality materials, our attention to detail and our consistently responsive customer service.
But the biggest difference is our professional lighting design, which adds the "wow" to the watts and gives your system its stunning aesthetic appeal. Transform your property, backyard, and deck!
Schedule your free outdoor lighting consultation today!
What is the average cost for landscape lighting?
On average most basic projects can run between $2,000-$4,500. Larger scale projects, like for commercial property or similarly sized, can run up to $20,000.
The cost of installing landscape lighting and other forms of outdoor lighting is going to depend on varying factors, such as fixture type, how many fixtures you would like set up, placement, and more.
If you have questions regarding a landscape lighting installation cost, reach out to our Sandwich team!
What sets Outdoor Lighting Perspectives of Plymouth apart from the rest?
We're owned and operated here in the Sandwich, MA and Plymouth, MA areas. At the same time, we're backed by a nationally-recognized outdoor lighting company with over 20 years of experience.
At Outdoor Lighting Perspectives of Plymouth, we:
Back our services with a limited lifetime warranty
Offer complimentary design consultations for outdoor lighitng projects
Offer annual maintenance plans to help keep your lights fully-functional
Cater our outdoor lighting services to you
Treat you like our only customer
Brand-wide, Outdoor Lighting Perspectives was: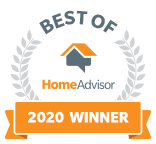 Do you have any questions or would you like to book your service? Call us at (508) 684-7972 or simply reach out online.
About Plymouth
Known as "America's Hometown," Plymouth was founded in 1620 when the Mayflower Pilgrims emigrated to the continent from England. Plymouth Rock, first identified in 1741, marks the landing site of the Mayflower and her passengers.
Approximately 40 miles south of Boston, our city's main industry is tourism, with the history of the area attracting visitors from around the world. From historical tours to art, theatre, and music, there's something for everyone in Plymouth.
Education is also a priority here; with fourteen schools in the Plymouth School District, our school system is one of the largest in Massachusetts.