Louisville LED Outdoor
Lighting
When you think of LED outdoor lighting does a bluish colored, slow to turn on light come to mind? LED outdoor lighting has advanced dramatically in recent years. Today's LED is a natural gentle white, you may even have trouble seeing the difference between LED and other low-voltage outdoor lighting. With recent advances, LED outdoor lighting has become the most popular form of lighting in the industry.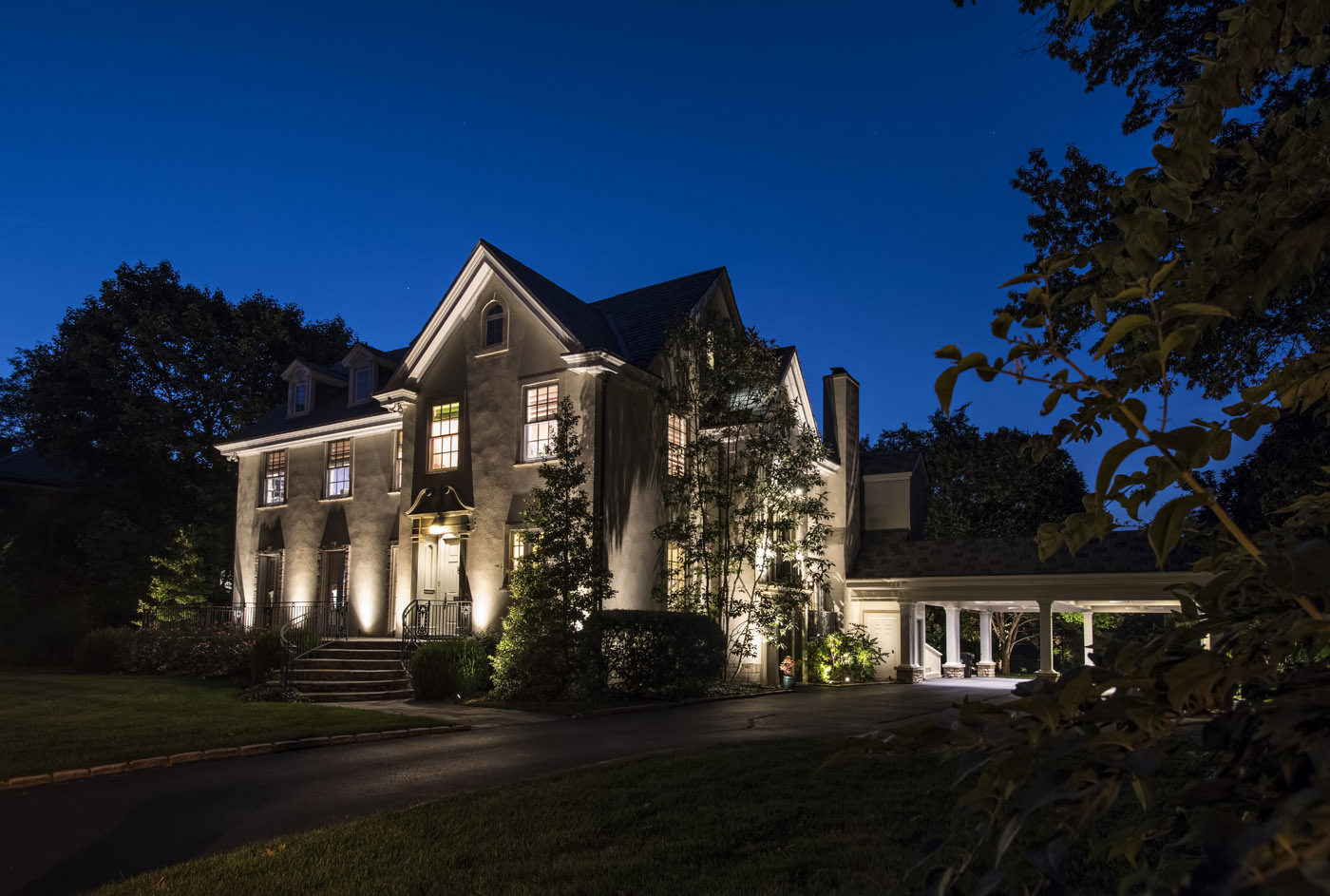 Outdoor Lighting Perspectives LED Outdoor Lighting
Outdoor Lighting Perspectives of Louisville offers the most technologically advanced LED outdoor lights. The prime benefit of LED outdoor lighting is the very small amount of electricity they take to run. Modern LED lighting generally uses 80-85% electricity for the same effect. Those savings directly lower your utility bill every single month. Additional reasons for choosing LED outdoor lighting from Outdoor Lighting Perspectives LED include:
Long lasting bulbs will take years to burn out. 30,000-50,000 hours. Our lights include a technology that extends the life of the bulb beyond most LEDs on the market by reducing heat and extending the life of the lamp even further.
Changeable lamps. You can swap out a bulb if you want a different effect, previous versions were a single unit that had to be changed out entirely.
Retrofitting: Outdoor Lighting Perspectives can upgrade most outdoor lighting systems to LED.
Lower your carbon footprint: Using less energy & using less bulbs, all means less energy & bulb creation, lowering your overall carbon footprint.
Great looking lights and the best outdoor lighting installation & service in the industry.
Outdoor Lighting Perspectives of Louisville is your best choice for LED outdoor lighting design, installation & service. Whether you are installing an entire new system or are considering an upgrade to your existing outdoor lighting system, give us a call for a free consultation. We'll even come out and give you a complimentary nighttime outdoor lighting demonstration. Call today! (502) 237-5178