San Antonio & Hill Country Landscape Lighting
When it comes to improving the look and feel of your San Antonio or Texas Hill Country landscape — lighting is the answer! From formal gardens, perennial beds, or a complete landscape overhaul, we can add beauty to your investment.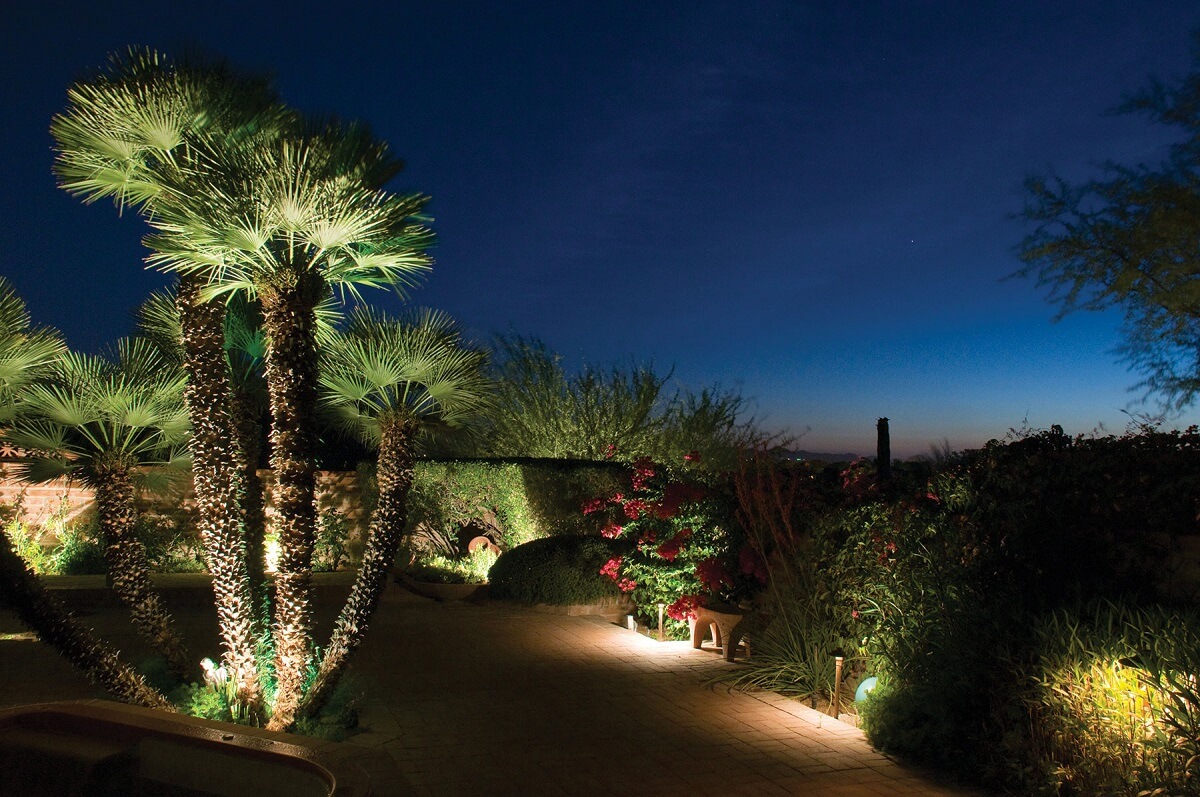 Few things are as elemental in creating visual harmony for your home at night than landscape lighting. With the addition of landscape lighting, you can transform a property that is beautiful by day and makes it mesmerizing by night. Landscape lighting is a great solution for your outdoor lighting needs. At Outdoor Lighting Perspectives of San Antonio North, we find that landscape lighting can meet many goals around your home and property. Whether you need path lighting for sure footing, garden lighting to extend the enjoyment of your beautifully tended flowers or focal lighting to highlight your favorite palm tree – we have the landscape light to meet your unique property's needs.