Residential Outdoor Lighting Company in Kansas City
Captivating Displays for Every Style & Budget
You work hard to make your house and property always look their best. Why not show it all off after the sun goes down? At Outdoor Lighting Perspectives of Kansas City, we can help you own the night with our residential lighting services. We are an outdoor lighting company that specializes in highlighting architecture, gardens, landscaping, and more. We offer both design and installation services and can help you find the perfect lighting display that fits your budget and style.
We offer free consultations, so contact our Kansas City outdoor lighting team today!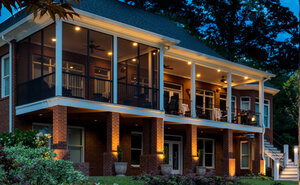 Outdoor Lighting Perspectives of Kansas City is a locally owned and operated company backed by a national franchise brand with extensive experience. We offer warm, attractive, and durable systems that will withstand the elements and shine bright night after night. If you're ready to own the night and impress your neighbors and guests with the best-looking property on the block, we are ready to get to work.
A Style of Light for Every Taste
When we meet our customers for their free consultation, we often find that they are unaware of the many lighting options that are available to them. Outdoor lighting is much more than just floodlights and spotlights. At Outdoor Lighting Perspectives of Kansas City, we have an option for just about every style and can help you creatively highlight various elements of your property.
A few of our options include:
If you're not quite sure what you want, our Kansas City outdoor lighting experts can help you settle on a choice. We have worked with many homeowners over the years and can make recommendations based on our extensive experience. We'll take into account your style preferences and budget and then design a display that will captivate and impress.
Benefits of Adding Outdoor Lighting to Your Property
Not sure if outdoor lighting is for you? Lighting provides several benefits beyond just aesthetic appeal. Did you know that outdoor lighting can increase your home's value? Strategically placed lighting can accentuate certain areas of your home and make your entire property look beautiful.
Some other benefits of outdoor lighting displays: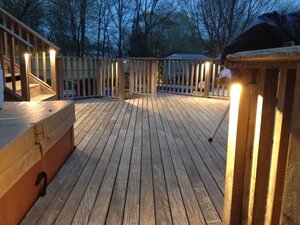 Increased security – Burglary is a common risk for many homes. One of the best ways to deter prospective criminals is to minimize dark areas of your property. Our team can assess your entire property and make recommendations about what areas we think can use increased lighting to protect your home.
Increased safety – Whether you like to have parties outside or simply have to navigate a sidewalk at night after work, it's important to make sure pathways, stairs, and driveways are fully illuminated to protect against falls and injuries. Our design team can position lights that will highlight these areas in a way that will also look artful and attractive.
Increased time outside – Warm spring and summer nights should be enjoyed outside, but homeowners without adequate outdoor lighting will be less likely to spend time on a deck or patio. We can artfully install lights that will add charm and personality to your outdoor space while providing enough illumination to allow you and your guests to safely enjoy their time outside.
Your First Choice for Outdoor Lighting Services in Kansas City
At Outdoor Lighting Perspectives of Kansas City, we do more than just deliver captivating lighting displays. We use premium products and provide expert installations to ensure your display shines bright long after we leave.
We also offer:
Superior warranties and safeguards
Low-voltage, energy-efficient lighting
Certified lighting technicians
Annual maintenance plans
Nighttime demonstrations so that you can get a better idea of what to expect
Holiday lighting services to help you celebrate the season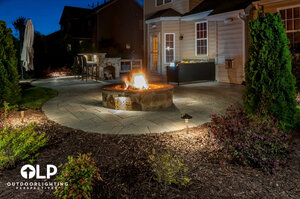 Artful lighting requires so much more than just hanging a few stings of light. We see lighting as an art form and truly love what we do and enjoy seeing the looks on our customers' faces when they see their new display for the first time. Outdoor Lighting Perspectives of Kansas City offers free lighting consultations with one of our professional lighting designers, so you have nothing to lose from giving us a try.
We look forward to showing you what we can do! Schedule your free lighting consultation today at (913) 285-8450!