ABOUT US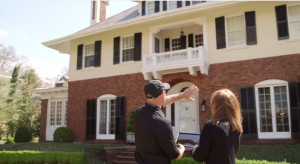 Thank you for visiting Outdoor Lighting Perspectives of Kansas City. Premier outdoor lighting design, installation, and service is our top priority. For instance, we work with you to design a system that meets your needs whether you are looking to illuminate your home in the evening, illuminate your outdoor living areas to allow more evening enjoyment, to light up your pathways and driveways to provide better safety for your home or to fulfill all your outdoor lighting needs.
Outdoor Lighting Perspectives is the world's oldest and largest outdoor lighting company. In other words, our response time, level of service, and attention to detail is unmatched. We are fully familiarized with illuminating the local and regional architectural styles as well as providing suggestions on lighting your outdoor living spaces, your pool, deck, garden, landscaping and so much more.
Why choose Outdoor Lighting Perspectives?