Festive and Fun Overhead Bistro/Cafe Lighting in St. Louis!
We've never seen a trend in outdoor lighting take such a strong-hold. Not just here in St. Louis, but nationwide! That trend is bistro lighting! You might think of them as café lighting, string lighting, globe lighting or festival lighting — no matter what you call them, they are the must-have for backyard living!
While you may see them lining the shelves at your big-box store, you might not know you can have a commercial-grade version, custom designed, and professionally installed.
Cafe Lighting Custom Installation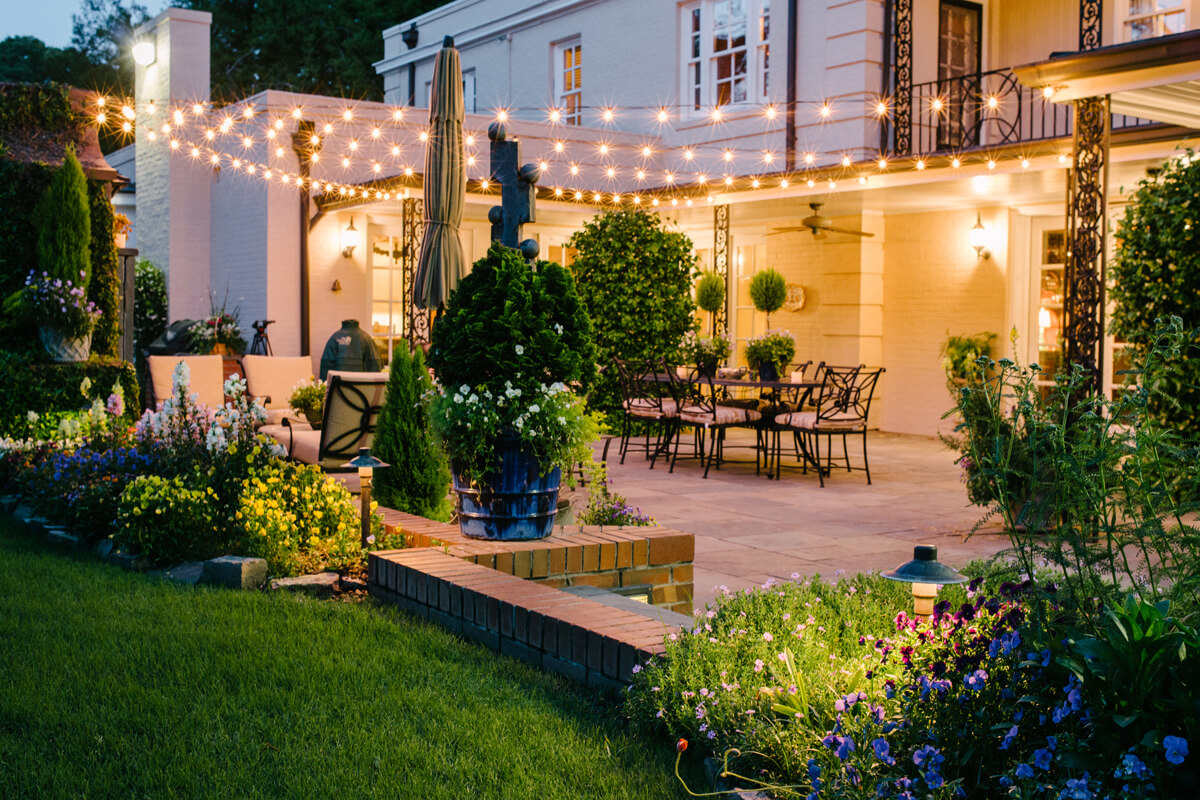 When you have your cafe lighting installed by Outdoor Lighting Perspectives of St. Louis, you'll enjoy a greater value than the DIY type.
First, our lights can withstand the weather and will last for years. In fact, they come with a 5-year warranty.
Secondly, our cafe lights are wired just for you to fit the EXACT length for the agreed-upon design. No extra cords hanging or weird gaps.
Lastly, the professional installation of cafe lighting offers a lasting, gorgeous aesthetic. No drooping wires. No leaning poles. We'll handle all the attachments and put your lights on a guide wire that will maintain it's original design integrity.
Bistro Lighting Creates Instant Fun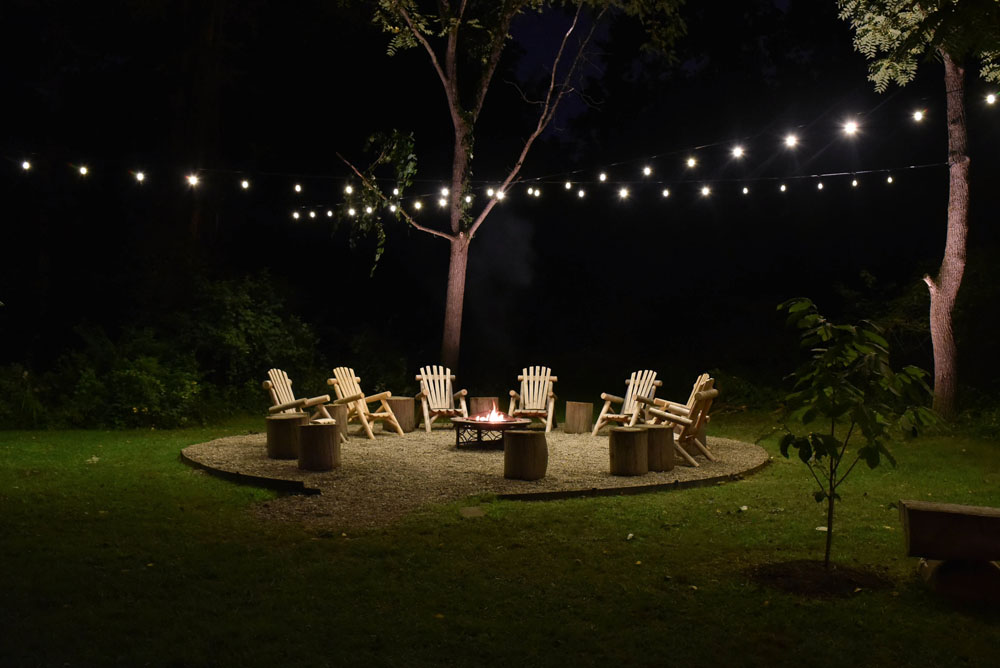 So why are these lights trending? While they might seem like a trend, they envoke a nostalgic feeling that homeowners can't get enough of. They might remind you of that county fair when you were a teenager. Or maybe your college fraternity or sorority days. No matter what cafe lighting reminds you of, it is sure to produce happy feelings that make the everyday extraordinary.
When a few friends drop by, you can go out on the patio, flip a switch and create an awesome vibe for an evening filled with fun and friends.
Date night? Flip on the bistro lights and have dinner for two, under the stars, under the lights, al fresco!
If you're interested in creating an at-home outdoor retreat that is fun, romantic, nostalgic, and just plain awesome — give us a call today for a free design consultation! (636) 202-0369.