MINNEAPOLIS LANDSCAPE LIGHTING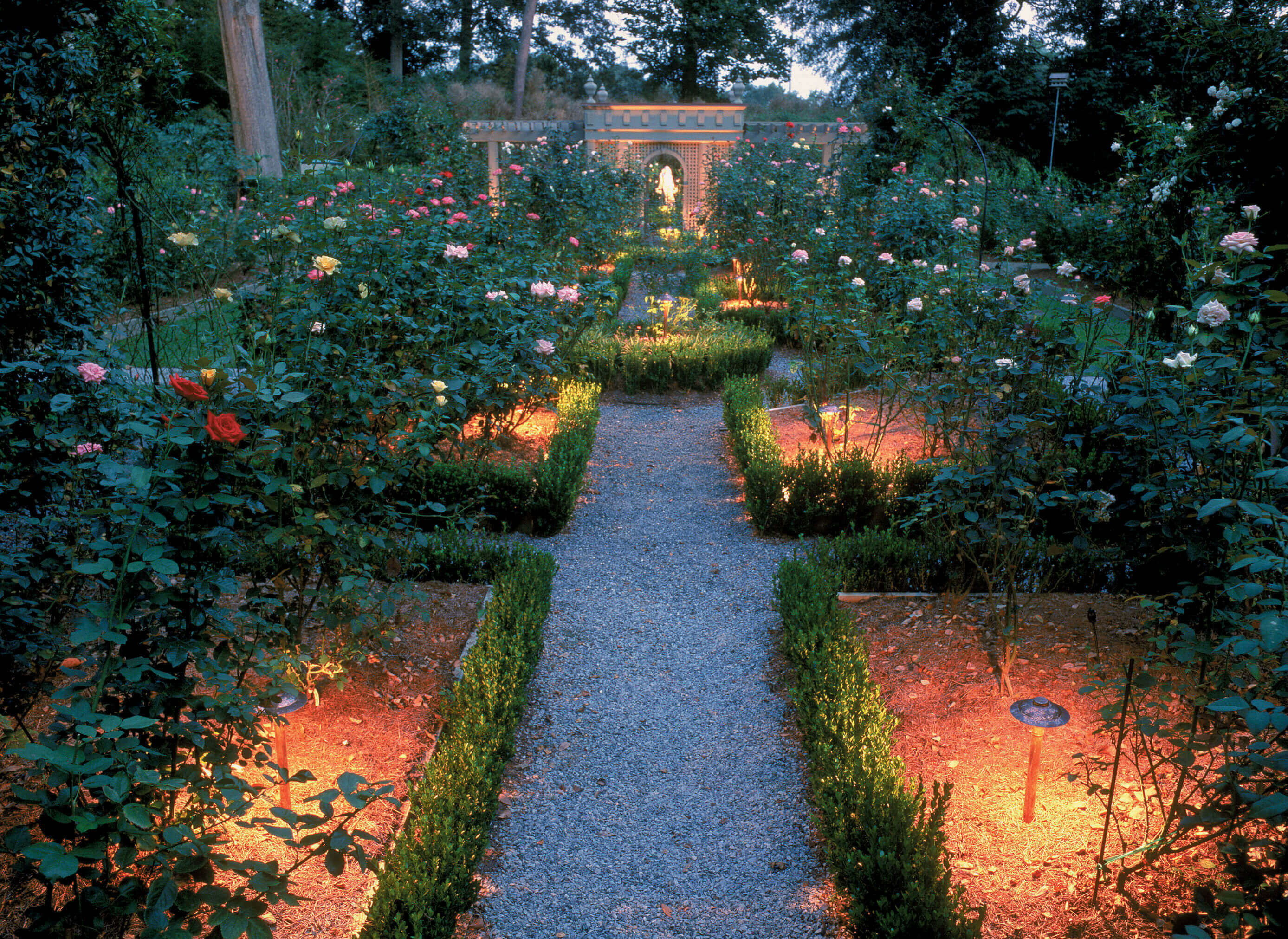 Landscape lighting allows you to fully enjoy your beautiful, sculpted property. We offer professionally designed and installed landscaping illumination plans. They enhance the beauty and call attention to some of your home's finest elements. Features such as driveway lighting, path lighting, garden lighting. And focal tree lighting provides added safety! They reduce the risks of falls, but also increased security. More visibility is a natural mischief deterrent.
Learn more about our landscape lighting ideas from the professionals!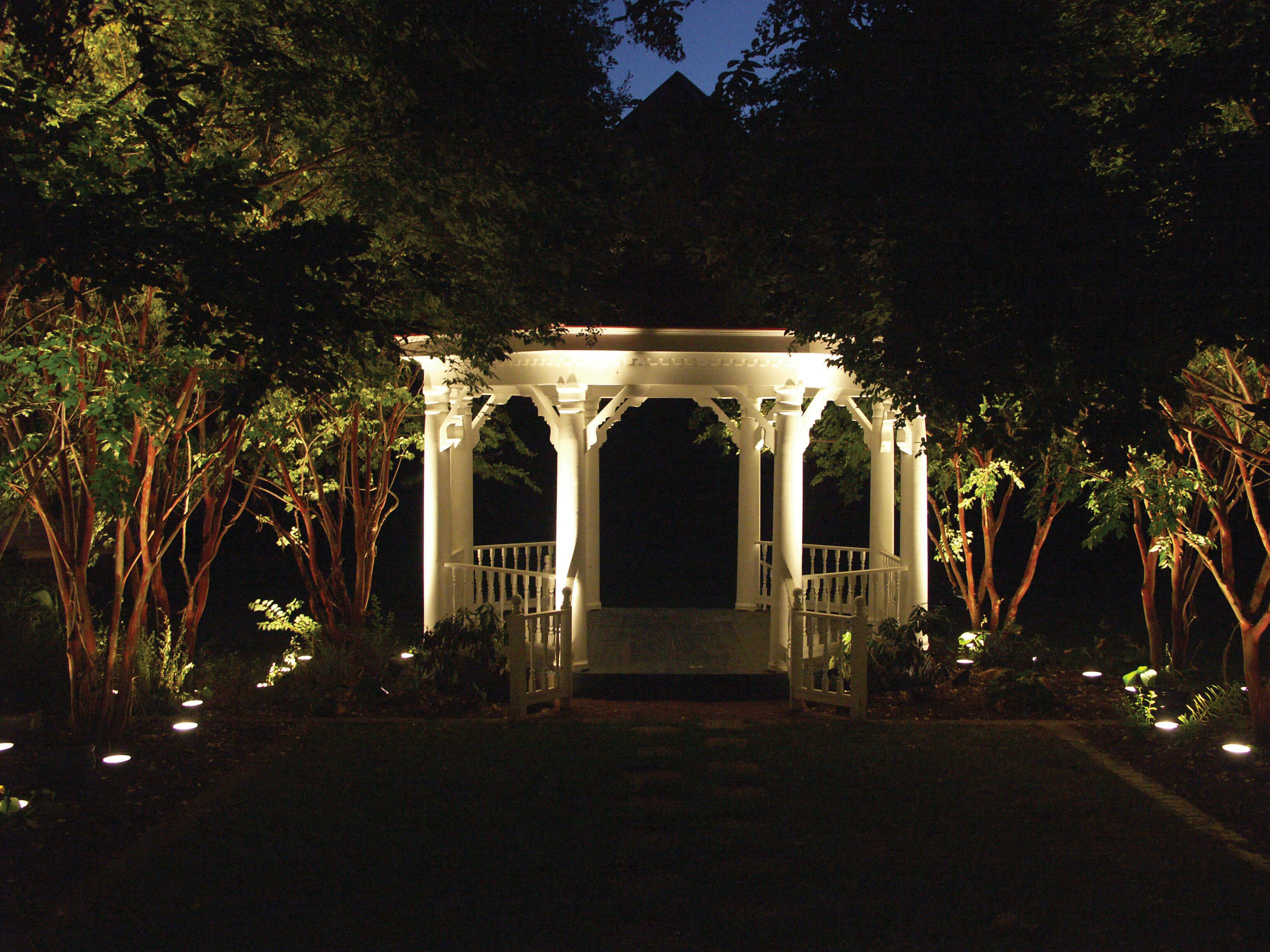 GARDEN LIGHTING
Rose garden's well-ordered rows are softly illuminated with LED garden lights. Stroll through the paths with ease! Admire the ambiance created by subtle lighting reflecting off leaves and blossoms. Escape into nature, right in your own backyard.
GAZEBO LIGHTING
This gazebo is lovely by day, but even more spectacular in the evening. Note how you can see the intricate millwork patterns. They use of focal feature lighting. The stately order to the lined path illuminated in a way that draws you to the gazebo. As you use the uplighting cast on the crepe myrtle tree trunks. Their color and detailed texture is a pleasure to behold.
Path Lighting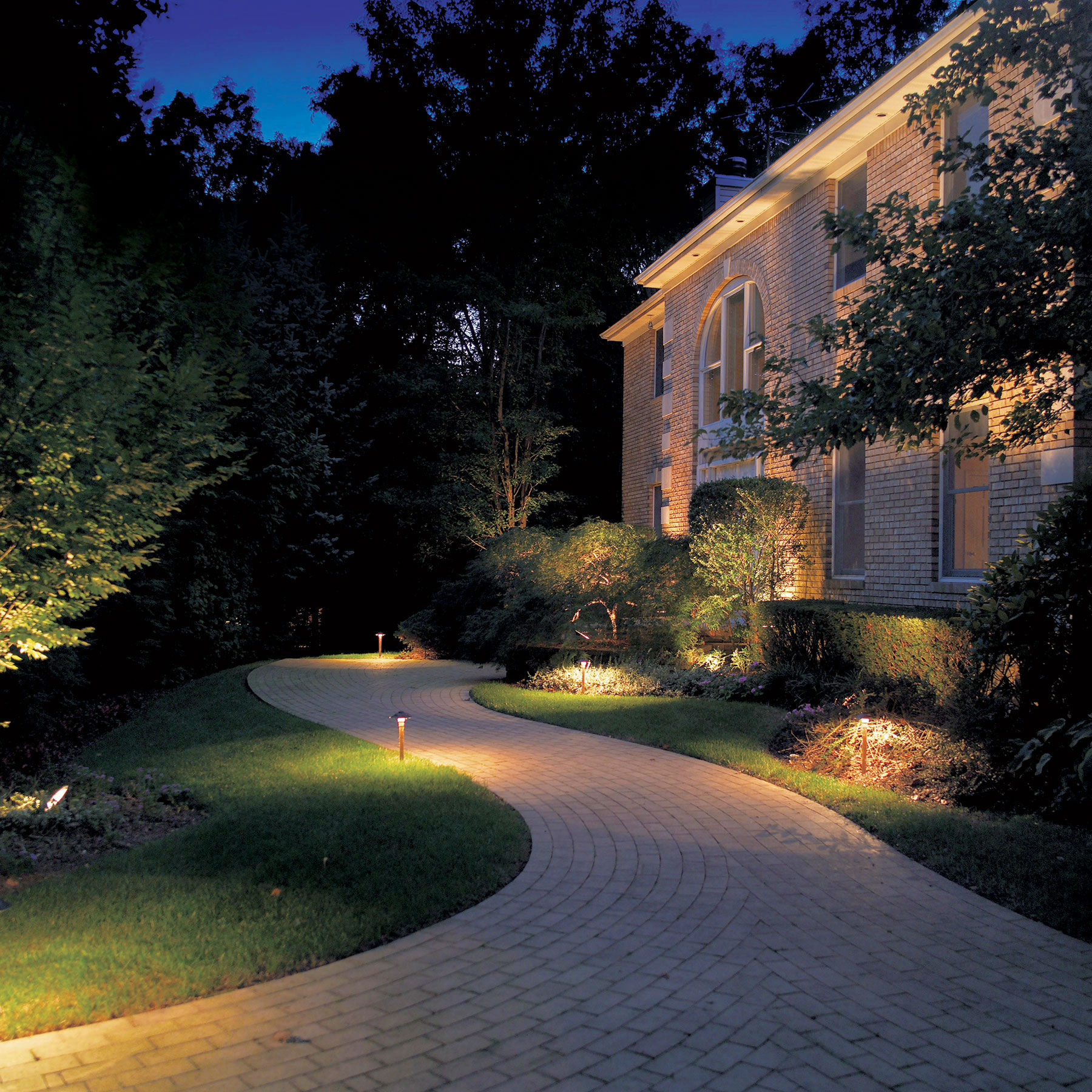 Create a welcoming walk to and from your entrance, whether that is from the lake or driveway. Path lighting is one of the foundation pieces of any well-designed landscape plan. One must be able to safely navigate after the sun sets. Path or garden lighting creates a gentle way to see without harsh or glaring uplights. Quality copper fixtures age beautifully over time, adding to the warmth and soft glow.
Deck Lighting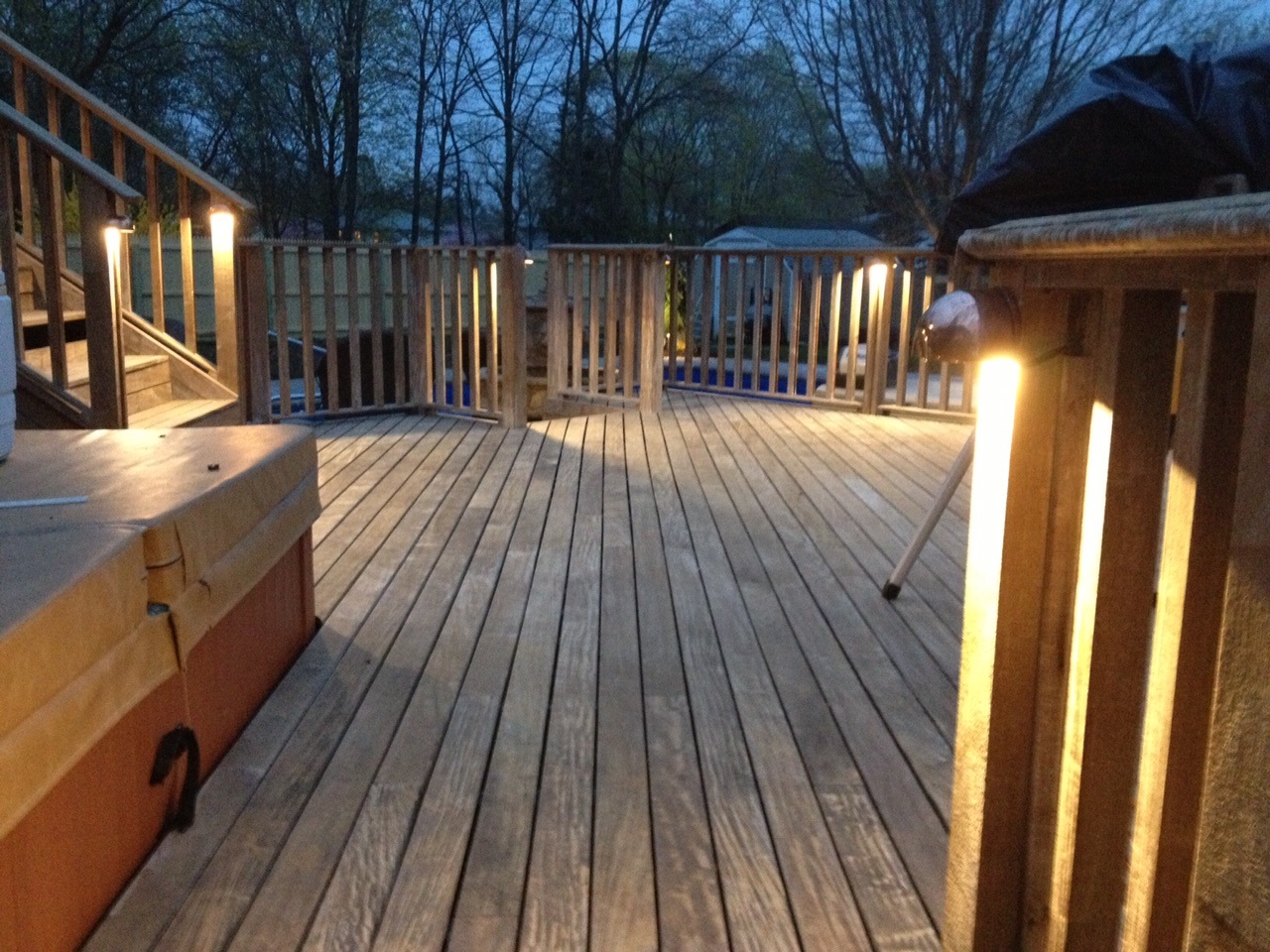 Patio Lighting
Minneapolis landscape lighting can be so much more than you ever imagined possible. At Outdoor Lighting Perspectives of Minneapolis, we have established standards of care. For our client's property and stand behind our work. For a free consultation or to learn more, we welcome your call today at (763) 317-0827.
LED LANDSCAPE LIGHTING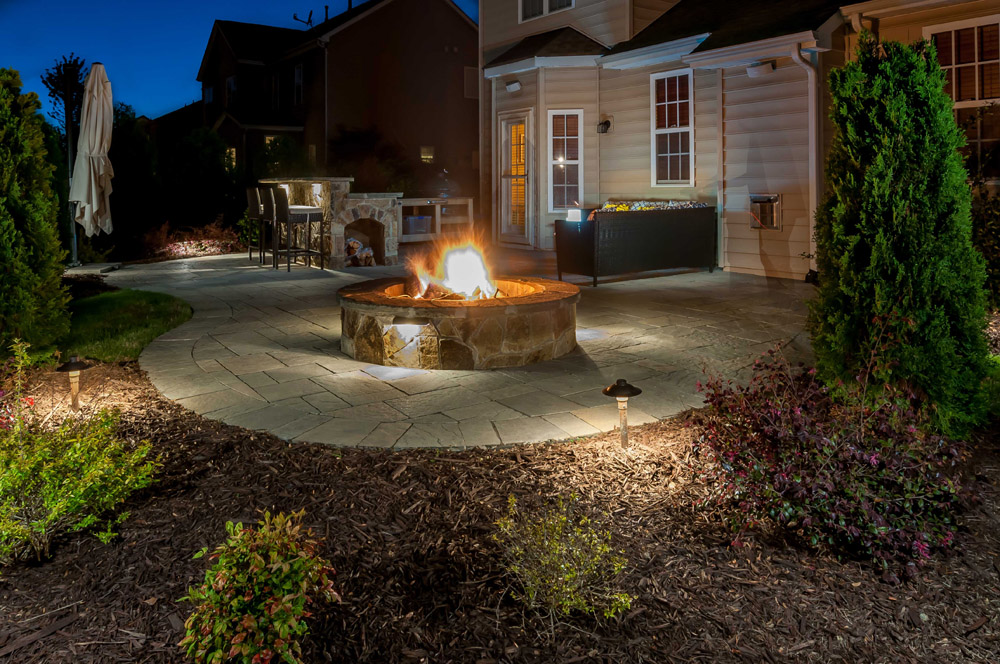 LED and low voltage landscape lighting is not only for your special events or holiday décor. Minneapolis LED landscape lighting is a great way to illuminate your home and. All year 'round. These fantastic looking lights are far beyond what you might remember from the early days of LED. The color is gorgeous. They don't need to warm up first. And their energy efficiency means a lower electric bill and a very rare need for an LED bulb replacement.
LED LANDSCAPE LIGHTING FOR PATHS
Our antique brass LED path lights are one of our most popular fixtures. They create a lovely wash of light onto any concrete, gravel or paver stone pathway. LED path lights are also a great choice for intermittent washes of light. Both within flowerbeds other landscape features.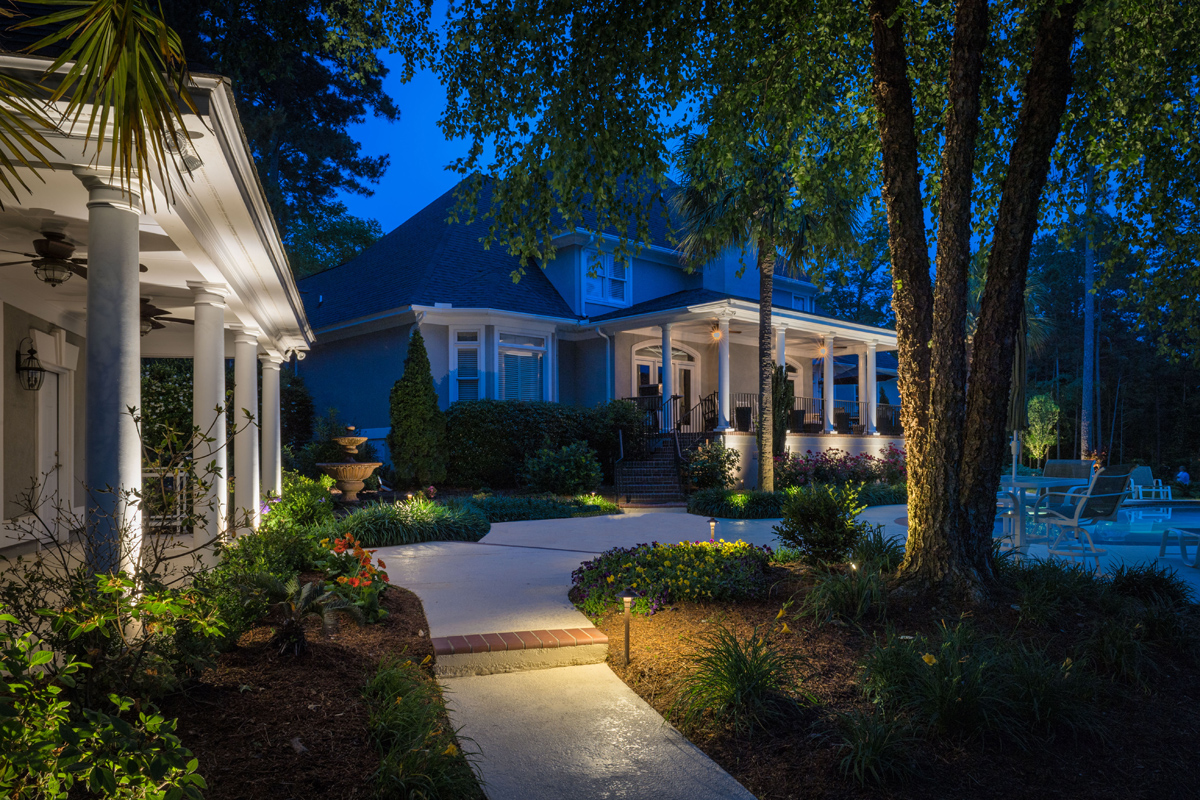 LED LANDSCAPE LIGHTING FOR OUTDOOR LIVING
LED landscape lighting is a perfect way to illuminate your outdoor living area. To make it more functional for nighttime use. With properly placed LED lights in the landscape around the perimeter of a paver patio. You'll gain visibility. But also an unbeatable atmosphere for entertaining, relaxing or everyday use.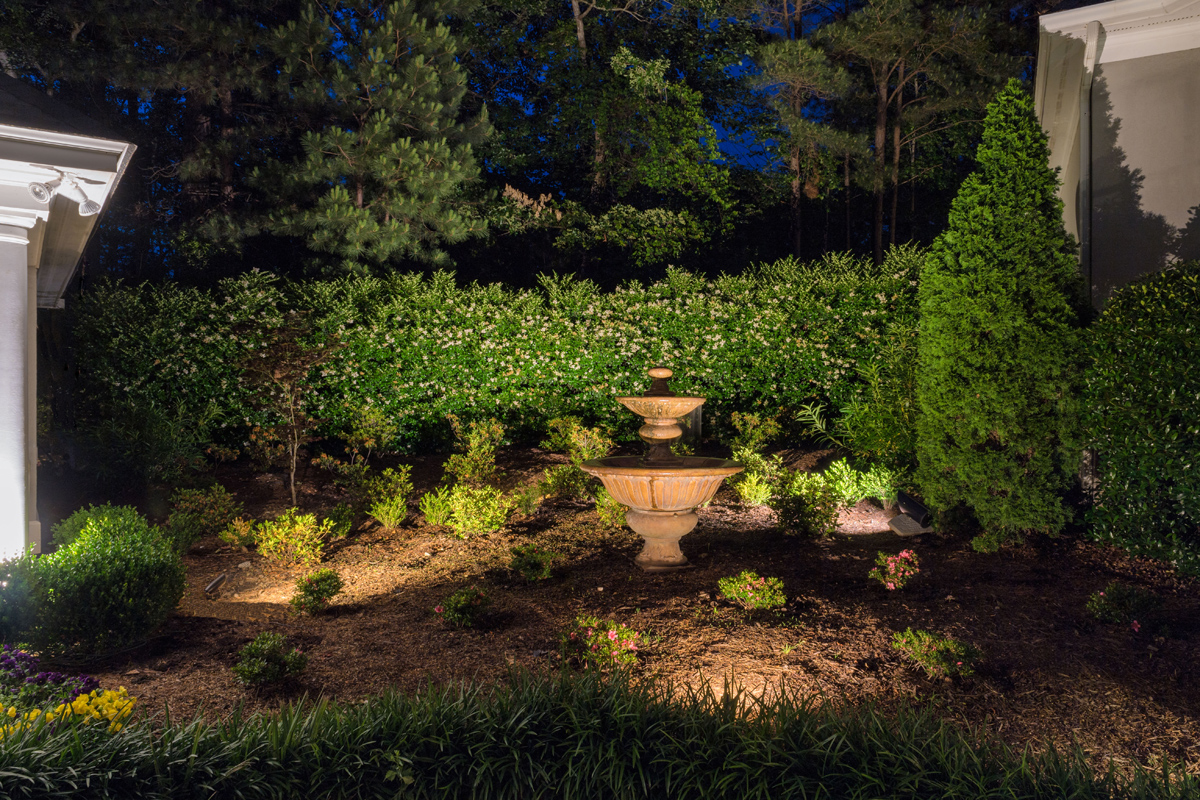 Ready to add LED landscape lighting to your home or upgrade your existing lights? Call today at (763) 317-0827 to schedule your free consultation.