The OLP Difference: Excellent Maintenance & Warranties
Choosing a Seattle outdoor lighting service provider requires some attention to the details. While having expertise in outdoor lighting design and installation is a top priority, there is a quality to be met with the lights and other components. Not only should lights be professional-grade and expected to last for many years, but you should enjoy the peace-of-mind of having a warranty to support that quality claim.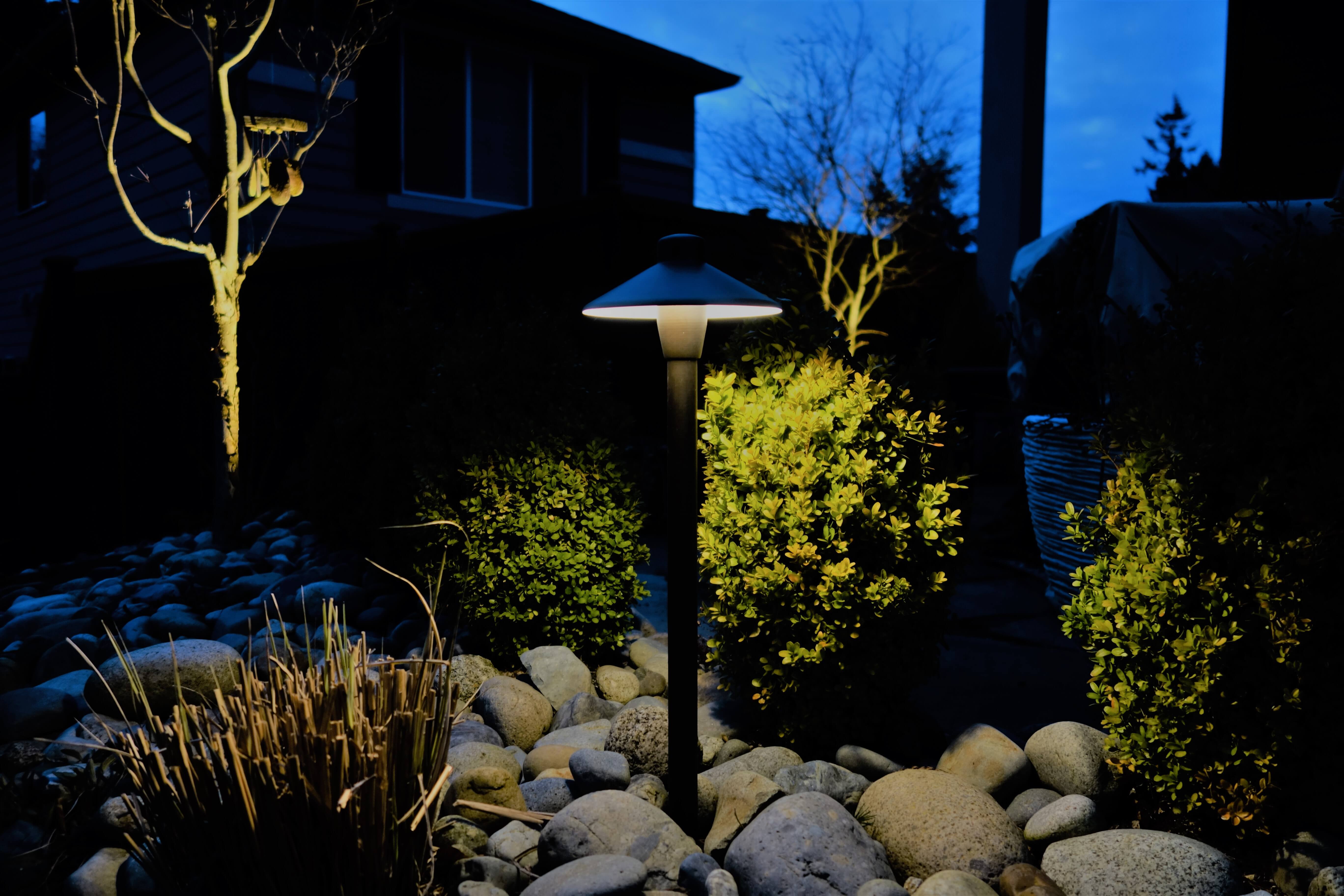 More Cash Upfront = Lower Lifetime Cost
It is only human nature to look for the best deal on your next pair of tennis shoes, new car, or home service provider. We all do it. But have you ever gone the least expensive route only to have it come back to haunt you? Sometimes the cheaper coat fades, shrinks, or fails quickly. Buying the replacement for it leaves you spending more over-all than you would have had you chosen the quality product the first time.
Sure, you may pay a bit more to hire us to design and install your outdoor lighting, but you truly get what you pay for. Your lawn guy can grab some powder-coated aluminum lights and stick them in the ground for you. But, even if the design and installation is quality, the lights could have performance issues that include peeling or chipping paint, mismatched light colors, easily cracked or broken in weather or normal yard use, or complete failure to illuminate. And often when you contact your lawn guy, he fails to return your call. This lack of response leaves you with an outdoor lighting system you are unhappy with and you end up replacing it a year or two later as lights and components fade or fail over time.
Outdoor Lighting Warranties
With us, you get the peace-of-mind that comes with access to reliable service (we'll call you back and maintain your lighting system for as long as you own it) and sturdy, long-lasting lights, proper installation, and expert design. In fact, our lights are solid copper or brass with the best lighting elements on the market. Our lights will weather beautifully, will never chip, fade, or flake, and will withstand the average activity that occurs on your property. Moreover, lawn service companies that "also install landscape lighting" don't offer the extensive warranties we offer:
Commercial fixtures, digital timers, and lens covers—1-year warranty
LED bulbs and electronics—5-year warranty
Lighting Control Automation—2-year warranty
Transformer and copper and brass fixtures—lifetime warranty
If you're ready to experience the Outdoor Lighting Perspectives difference, call today at (425) 414-8885. We service and retrofit existing outdoor lighting systems, even if someone else installed them.