Landscape Lighting in Raleigh, NC
What happens to your gorgeous Raleigh landscape once the sun sets? Do your flowering plants and majestic trees disappear into darkness? If so, consider professionally-designed-and-installed landscape lighting by Outdoor Lighting Perspectives of Raleigh. Through a few carefully placed fixtures, your home's landscape, walkways, pathways and garden areas will come to life at night through elegant illumination.
Added Safety to Your Walkways at Night is Never a Bad Idea
At Outdoor Lighting Perspectives of Raleigh, we understand that landscape lighting must be both functional and aesthetic. Through the proper amount of illumination, your walkways and pathways will both look great and become visible after the sun has set. We understand that no two homes are the exact same, that's why we treat each landscape lighting design and installation as though it's a blank canvas. We'll custom design your home's landscape lighting to fit your home and your home alone.
Make sure your landscape is on full display during the spring and summer months, and that your walkways and pathways are fully illuminated during the long dark nights of winter with professionally-designed-and-installed landscape lighting. We offer a 100% free landscape lighting design consultation that will allow us to understand your goals and objectives for your outdoor lighting and will allow us to create the perfect design for your system. We'll take our time to ensure that each aspect of your landscape gets the focal lighting that it needs and deserves.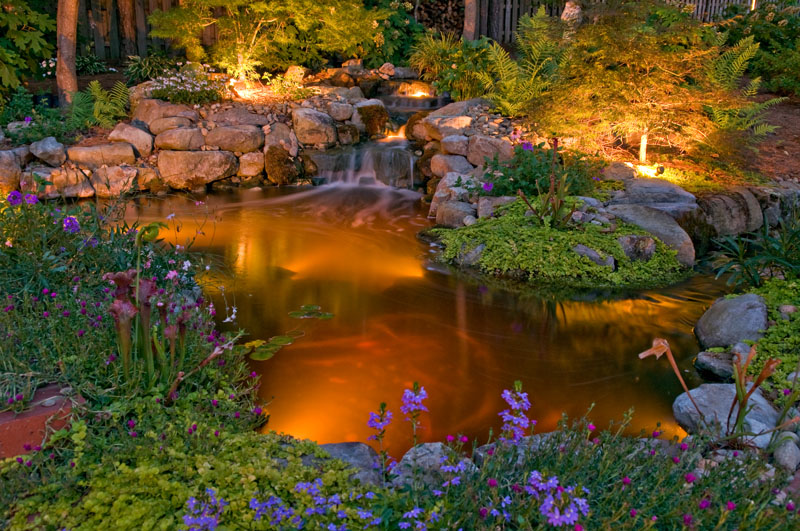 To find out why Outdoor Lighting Perspectives of Raleigh is the most trusted name in landscape lighting, call us today at (919) 769-6651 or fill out our form. We look forward to hearing from you soon!