Outdoor Lighting in Worcester
Commercial & Residential Landscape outdoor Lighting that Will Turn Heads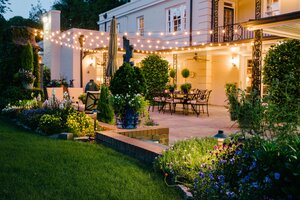 When you need to enhance the look of your outdoor space, don't pick up a paintbrush or start a costly renovation. Invest in outdoor lighting! Our team at Outdoor Lighting Perspectives of Leominster-Worcester can help you choose stunning commercial and residential landscape lighting that won't break the bank or put you through a lengthy painting or restoration project. Homeowners and business owners will get high-quality outdoor lighting in Worcester at affordable prices. Our goal is to transform your residential or commercial space with outdoor lighting, leaving a positive impression on anyone who visits.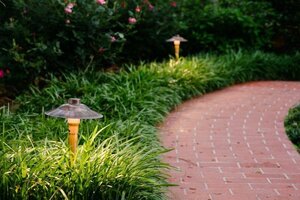 Beautiful outdoor lighting designs
Our team of outdoor lighting pros has years of expertise transforming homes and businesses across the country. We like to say lighting isn't just something we do—it's all we do and what we're genuinely passionate about it. As a low-voltage outdoor lighting company serving customers in and around Worcester, we offer various lighting design options to suit your needs. We are savants at creating aesthetically pleasing outdoor masterpieces and consistently get noticed for our work. We have been featured in Architectural Digest, Southern Living, and Martha Stewart Living.
Are you ready to shed light on your property? Take the first step by calling us at (978) 363-6848 or requesting a virtual consultation for outdoor lighting designs.
About Worcester, MA
Named after the city by the same name in England, Worcester is the second-most populous city in New England after Boston. Known as the "Heart of the Commonwealth" due to its location near the center of Massachusetts, the city was developed in the 19th century and was incorporated in 1848, more than 150 years after the area was first settled. The history of the city is represented by the Star on the Sidewalk, which indicates where the Declaration of Independence was first read in New England in 1776. Worcester boasts many parks within its boundaries, including Elm Park, the City Common, and Green Hill Park.