Commercial Outdoor Lighting in Charleston, SC
Landscape Lighting Experts Near You!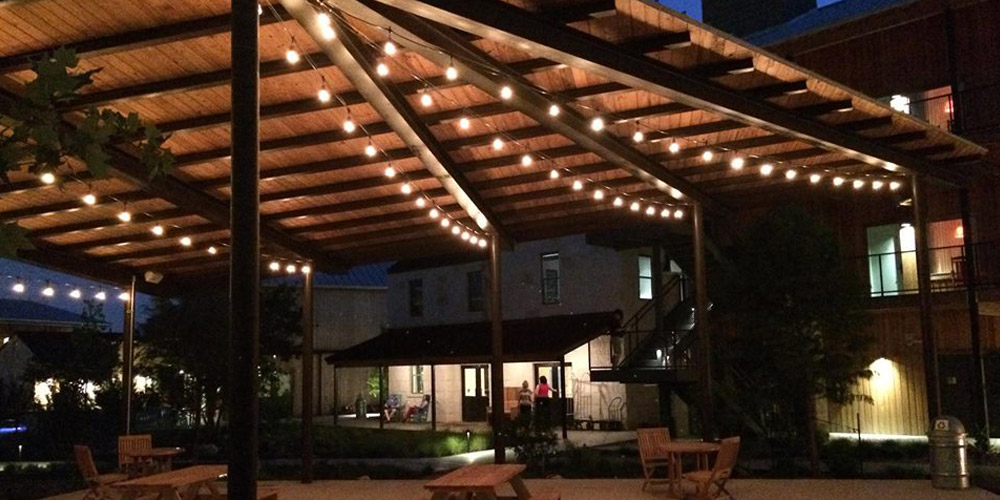 As a business owner, one of your most important responsibilities is the upkeep of your commercial property. Making sure the grounds look pristine is only half the battle. If your business is still open after nightfall, your staff and customers should get the same positive impression of your business during the day and night. Landscape lighting can create an inviting, stylish, and warm exterior look for any business's landscape. Outdoor Lighting Perspectives of Charleston provides commercial lighting services for businesses in and around Charleston, SC. We have over 20 years of experience providing our customers with durable and exceptional products that include string lighting, hospitality lighting, restaurant lighting, and more. Discover the OLP difference with our balance of value and premium services!
Find out more about our commercial landscape lighting services in Charleston. Request a free design consultation today!
3 BENEFITS OF COMMERCIAL OUTDOOR LIGHTING
Regardless of the type of outdoor lighting you need, there are several benefits that come with well-installed commercial outdoor lighting.
Advantages of commercial lighting include:
Safety – Whether you have several staff members or a few. You want everyone to feel safe coming into and leaving work. Without the proper pathway lighting, your employees could experience accidental falls. Leaving you liable
Security – Help your employees and customers feel secure. Even when visiting your commercial space at night. You should invest in task lighting (or parking lot lighting). Illuminating dark areas can make everyone feel safer. And deter potential criminal activity on the property.
Ambiance – Setting a mood isn't difficult when you have stunning string lighting. Modern track lighting, and festive lighting for your next event. We can help you create the perfect ambiance for any elegant business banquet.
TYPES OF Commercial LANDSCAPE LIGHTING WE OFFER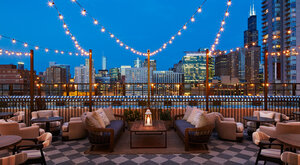 Regardless of the style or complexity of your commercial landscape lighting needs, you can rely on Outdoor Lighting Perspectives of Charleston! We provide custom-designed-and-installed commercial outdoor lighting systems. You may be a restaurateur looking for ambient restaurant lighting for a back patio, or an event planner in need of gorgeous string lighting to create a romantic atmosphere at an outdoor wedding. No matter what your needs are, we have the inventory and installation services to bring your vision to life.
RESTAURANT LIGHTING
Setting a restaurant's dinner mood can help attract patrons looking for a casual and comfortable environment for family get-togethers or romantic evenings for two. Whether you need soft string lighting hung from a pergola or a canopy of illuminated trees, we can discuss the vibe you're going for and execute it seamlessly. We offer commercial outdoor lighting services for restaurants and hospitality properties of virtually any size.
PRIVATE GOLF CLUB LIGHTING
No two properties are the same. Thus, they shouldn't be treated as such. Our team at Outdoor Lighting Perspectives® understands this, which is why we take time to discuss your needs during our complimentary design consultation. Private golf club managers and owners can expect our designers to tour your club and get a feel for the type of lighting and fixtures that would best suit the outdoor spaces. We're here to answer any questions you have, from safety concerns to budgetary restrictions. We even provide nighttime demonstrations so you can see what you've envisioned come to life.
EVENT LIGHTING
Our team not only canvasses properties with hospitality lighting, but we also have experience with event lighting for special occasions, from weddings to banquets. Our team of lighting designers has years of expertise and knowledge in providing outdoor lighting for events that captivate guests and set the right mood. We know how stressful it can be putting together a shindig everyone will enjoy and talk about for ages, so we lay out a design plan and coordinate installation to ensure your outdoor event space leaves a lasting impression.
Ready for us to show you which products would be perfect for your next event, restaurant's back patio, or hotel's signage? Call (843) 874-6794 to schedule your virtual consultation.
WHY CHOOSE OUTDOOR LIGHTING PERSPECTIVES OF CHARLESTON?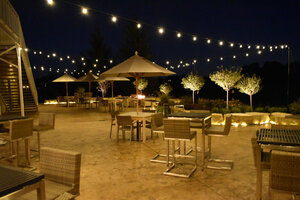 Landscape lighting isn't just what we do; it's all we do. Our team is so passionate about outdoor lighting we've dedicated years to our craft and have been published in national publications such as Martha Stewart Living and Architectural Digest.
We offer complimentary design consultations. We'll tour your property and discuss your needs, preferences, and budget.
We design a lighting plan and provide a nighttime display. We'll show you what your installation will look like.
We deliver meticulous installation. Using industry-standard methods and techniques to ensure to install your lighting system accurately.
Are you ready for rapid, reliable, and affordable commercial outdoor lighting services in Charleston, SC? We have the hospitality lighting and maintenance plans to suit almost any need. Call us at (843) 874-6794 to schedule your design consultation today!